Achieving Your Aesthetic Goals with Hyaluronic Acid Fillers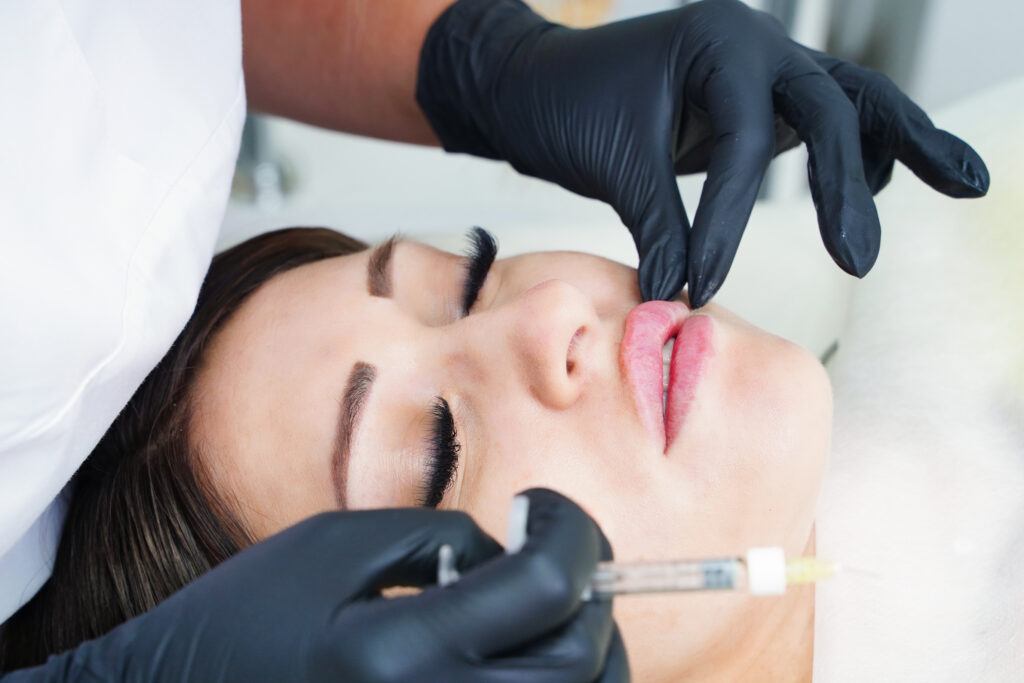 In the pursuit of enhancing one's appearance, hyaluronic acid fillers have emerged as a transformative tool. These fillers offer a non-surgical approach to rejuvenating and sculpting various areas, helping individuals look and feel their best without the need for invasive procedures.
Youthful Radiance, Rediscovered
Hyaluronic acid is a natural substance found in the body, known for its ability to retain moisture and provide volume. When used in dermal fillers, it becomes a powerful ally in the quest for youthful skin.
Reclaiming the Elegance of Your Lips
For those desiring fuller, more defined lips, hyaluronic acid fillers offer an elegant solution. Whether it's subtle enhancement or a more pronounced pout, the results can be remarkably natural.
Reviving Tired Eyes
Under-eye hollows and dark circles can often betray fatigue, even when we're well-rested. Hyaluronic acid fillers can delicately address these concerns, leaving you looking refreshed and rejuvenated.
Cheekbone Contouring
Defined cheekbones are a symbol of youthful vitality. Fillers can be skillfully applied to accentuate your natural bone structure, providing a lifted and sculpted appearance.
Farewell to Nasolabial Folds
Nasolabial folds, those lines that run from the sides of your nose to the corners of your mouth, can be softened and diminished with precision injections of hyaluronic acid fillers, restoring a smoother and more youthful look.
Banishing Marionette Lines
The lines that extend from the corners of your mouth downward, often referred to as marionette lines, can be softened and subtly refined to revitalize your overall appearance.
Profile Enhancement
For those looking to refine their side profile, hyaluronic acid fillers can be administered to reshape the nose or chin without surgery, providing a balanced and harmonious profile.
A Partner in Confidence
Whether you're looking to restore lost volume, refine facial contours, or simply enhance your natural beauty, hyaluronic acid fillers can be your trusted ally. With the guidance of skilled practitioners, these treatments can help you achieve your aesthetic aspirations with subtlety and grace.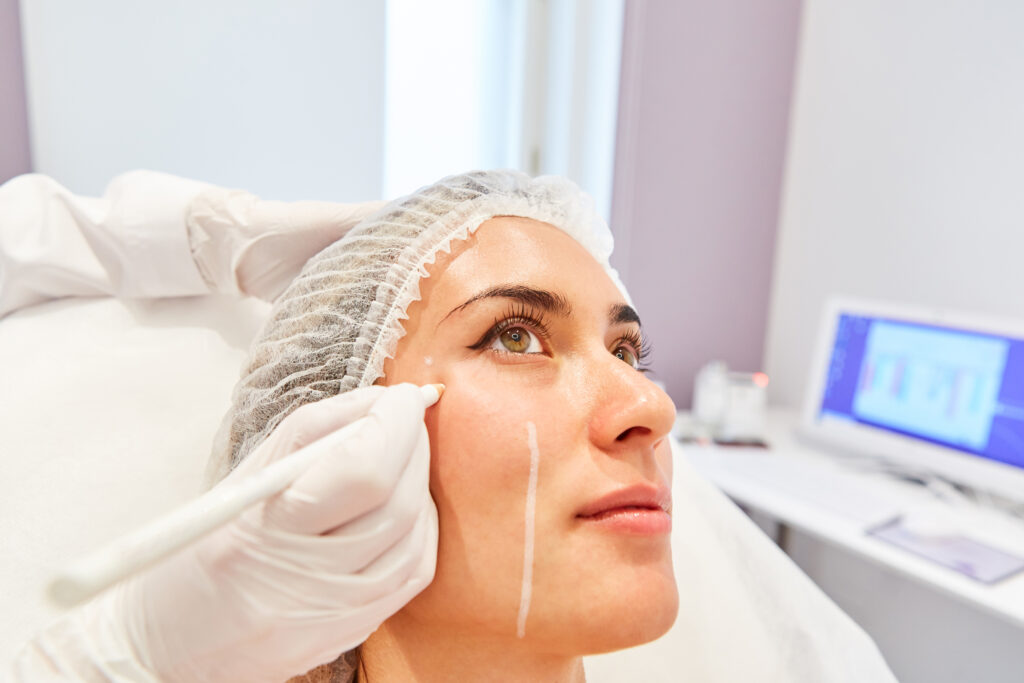 The Treatment Process:
Undergoing hyaluronic acid filler treatment is a straightforward and minimally invasive experience. The procedure typically lasts between 30 minutes to an hour, depending on the areas treated. Here's how the magic unfolds:
Consultation: Your practitioner will engage you in a discussion about your aesthetic goals and meticulously evaluate your facial structure to craft a customized treatment plan.
Cleansing: The treatment area will be thoroughly cleansed to ensure a hygienic procedure.
Injection: Using fine needles or cannulas, the hyaluronic acid filler is expertly injected into the chosen areas. Any discomfort is minimal and temporary.
Finishing Touches: Your practitioner may gently massage the treated area to ensure even distribution of the filler.
Recovery: Downtime is virtually nonexistent after hyaluronic acid filler treatment. You may experience some mild swelling or bruising, but these effects typically fade within a few days. Be sure to follow the directions from our Naturopathic Doctors to get the best results!
Ready to embark on your journey to aesthetic excellence? Reach out to our experienced team at the IV Health Centre and let us help you unveil your true beauty, one confident step at a time.
Call 604-974-8999 or email info@theiv.ca to book today!