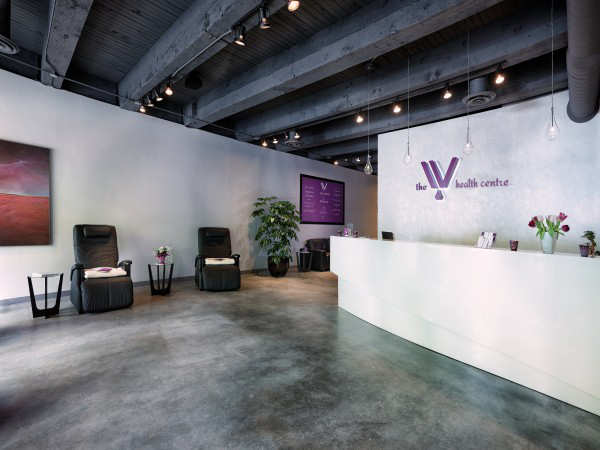 The IV health centre is Vancouver's first ever health centre featuring intravenous vitamin therapy – a treatment that delivers high doses of vitamins, minerals, antioxidants and amino acids intravenously.
The IV health centre's mission is to be the benchmark for patient care and a trendsetter for IV therapy in a market that recognizes and trusts the IV health centre brand and services.
At the IV we are focused on providing optimal health care with personalized treatment plans. Our practitioners are trained and educated to assess, diagnose and treat patients to ensure timely, beneficial outcomes. All of our naturopathic doctors have advanced training in the use of IV nutrient therapy. Many individuals can benefit from hydrating and supportive vitamin and mineral therapy. The IV's innovative approach to health care incorporates IV vitamin therapy with a multitude of health care services such as naturopathic medicine, acupuncture and massage therapy.
The IV's multidisciplinary team works with you to assess your physical and emotional needs to customize a treatment plan specific to your health care goals. The IV health centre looks forward to supporting every person who walks through our doors, one drip at a time!
<!–Google Maps JavaScript API –>