The IV offers IV iron infusions in a relaxing lounge-like setting where our Naturopathic Doctors ensure each patient is assessed and provided with a customized treatment that is safe and effective. To be considered for an IV iron infusion our Naturopathic Doctors will perform a consultation and require recent lab work to ensure you are a good candidate.

Iron deficiency can be caused by a variety of conditions including pregnancy, heavy or irregular menstrual cycles, digestive issues, heart or kidney issues, cancer and more.

Why IV iron therapy?
Iron infusions are a rapid and effective way to replenish the body's iron stores. They can play an instrumental role for those that have low iron and do not tolerate oral supplements (meaning they are ineffective to increase the body's iron stores or they have intolerable side effects such as nausea or constipation).
After one IV iron infusion, you can expect your iron levels to go up. This can improve fatigue, resolve shortness of breath, reduce headaches, calm restless leg syndrome, and improve hair growth, among other symptoms due to iron deficiency.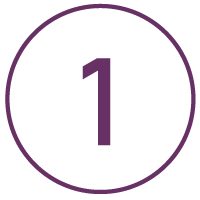 Our Naturopathic Doctors will perform an iron assessment and order any necessary lab work required. Patients are encouraged to bring in recent lab work to their consultation.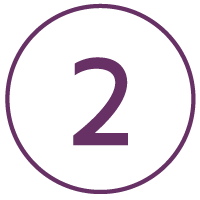 Review labwork and ensure you are a good candidate, discuss IV iron dose and cost.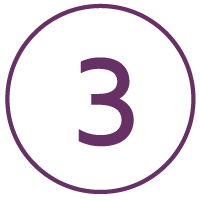 Sit back, relax and enjoy your iron infusion!
There is no need for a referral as our Naturopathic Doctors will perform an assessment and determine your need for an IV iron infusion.
Frequently asked questions
Are iron infusions covered by insurance?
The cost of IV Iron, Monoferric (derisomaltose) or Venofer (sucrose), is dependent on the individual patient considering two things: Pharmacare and/or Extended Benefits coverage. The majority of prescription drug costs are often covered for patients with one of these, however if you are unsure we can provide you with sample receipts to provide your insurance company to see if you are covered.
If you do have coverage, the only cost you would be charged here at the clinic would be an administration fee (you would either pay for the iron at Pure Pharmacy Robson or they would direct bill your insurance company – the iron is then shipped directly to our clinic).
Should you not have any coverage and/or are wanting to purchase your iron at the IV Health Centre to submit to your extended health insurance for reimbursement, please call the clinic for all price details.
How long does the infusion take?
For your IV iron infusion, you should budget approximately 1 hour 30 mins. This includes the infusion time and a 30 minute observation period following your treatment.
How long before I start to feel better?
Typically, patients start to feel better 3-4 days after the first infusion, and in most cases, continue to improve up to 12-14 days after the infusion(s). The benefits of an iron infusion can last for many months or even years.
How many iron infusions are necessary?
A single treatment of IV iron is often sufficient to restore iron levels. The treatment can be repeated if needed. How often the treatment is needed varies depending on the condition that is causing the iron deficiency, and whether it persists. For example, if the cause of iron deficiency is diet-related (vegetarian or vegan), it is quite possible that the individual will become iron deficient again. However, if the iron deficiency was due to bleeding, the individual may not develop iron deficiency again if the bleeding has stopped.
Are there any side effects?
IV iron infusions are generally without any serious issues with the majority of patients not experiencing any side effects. There is a small percentage of patients that may get a mild rash or flushing during their infusion. This is usually resolved by slowing the infusion rate. 1 in 10 patients can experience flu-like symptoms, including muscle or joint aches, or headaches, up to several days post-infusion. These are benign and will resolve on their own, but the symptoms can improve significantly with over-the-counter medications such as Tylenol or Ibuprofen. Another small portion of patients may notice their urine will briefly be a darker color. This is a variation of normal, and not harmful, which will go away without the need for intervention. 
Our Naturopathic Doctors will review all the risks of the iron treatments, with each patient, and discuss informed consent prior to administering the iron infusion.
<!–Google Maps JavaScript API –>