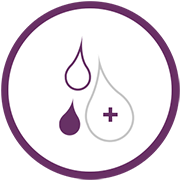 At the IV not only do we offer a multitude of therapies to support your health needs, we also provide a variety of other services including a wide range of diagnostic testing, and a comprehensive natural dispensary. As well, all of our naturopathic doctors have prescriptive authority. This combination results in an all-inclusive experience at the IV, allowing us to provide complete health care to all of our patients under one roof.
Diagnostic Testing
Not feeling like yourself but unsure what is out of balance? At the IV we offer a wide range of diagnostic tests to help find the cause of your imbalance and get you on track to feeling like yourself again. Conditions such as headaches, low energy, bloating, anxiety and weight gain can all be a sign of an imbalance somewhere in the body. Testing hormone levels, food sensitivities, thyroid imbalance and adrenal function can provide important information essential to diagnosing and treating the cause of your imbalance. The IV is committed to partnering with the best diagnostic companies to provide a wide variety of testing.
diagnostic tests
adrenal stress function (adrenal fatigue)
allergy testing
anemia testing (iron deficiency, vitamin B12 deficiency)
candida testing
cardiovascular risk assessment
comprehensive digestive and stool analysis
comprehensive hormone panels (male and female)
food sensitivity testing
gluten sensitivity and celiac
heavy metal toxicity
parasite and infection (blood and stool)
routine blood work and preventative screening through Life Labs
thyroid function (hyperthyroid, hypothyroid, Hashimoto's thyroiditis)
Natural Dispensary
The IV has its own in-house natural dispensary with professional products to help support your health care needs. From natural antibiotics to sublingual vitamin D drops all of our products are professional brands, third party tested and offer the highest quality ingredients. At the IV we are committed to working only with professional nutraceutical companies to ensure quality control and offer you a wide range of therapeutic options all conveniently located right here in the clinic.
Here is a sample of some of the dispensary items carried here at the IV.
natural dispensary
L-theanine (anxiety, stress)
Thyroid matrix (hypothyroid, low thyroid function)
Ferrasorb (low iron, anemia)
Adrenergyn (fatigue, stress)
Vitamin D3 (depression, seasonal affective disorder, low immune function)
Chlorella (detoxification, heavy metals, low immune function)
Plantbiotic (probiotic, diarrhea, constipation, poor digestion)
ACES +Zinc (cold, flu, cough, low immune function)
FEMguard + balance (cramps, fertility support, PMS)
Digestive enzymes (heartburn, stomach ache, indigestion, constipation)
Prescriptive Authority
Naturopathic doctors in BC were granted the authority to prescribe pharmaceuticals in 2009. This has allowed access to standard pharmacological products as well as to compounding pharmacies that can compound customized products at doses specific to meet individual needs. Working closely with expert pharmacists, the naturopathic doctors at the IV are able to prescribe bioidentical hormones, compounded thyroid medication, antidepressants, antibiotics, and much more.
<!–Google Maps JavaScript API –>