Refresh your look with a Skin Booster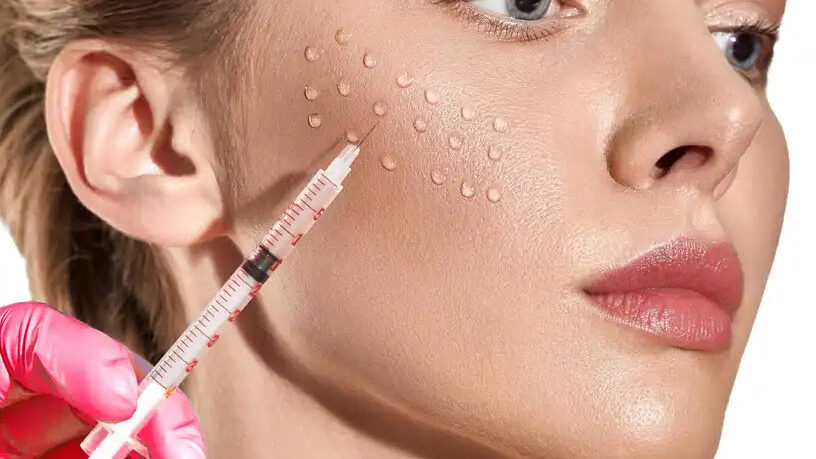 Here at the IV health centre we have so many ways to boost your health. For example we have Vitamin Boosters like vitamin B12 or D to support energy and mood. However, when you are looking for younger-looking, smooth and radiant skin – ask your naturopathic doctor about our a Skin Booster. Skin Boosters are not intramuscular injections, but are microinjections for the face, neck, and décolleté. Unlike our Vitamin Boosters, a Skin Booster uses a unique form of hyaluronic acid that naturally integrates into the skin to noticeably improve skin smoothness, elasticity and appearance. Clinical studies show that results may last up to 6 months.
What is hyaluronic acid and how does a Skin Booster differ from other fillers?
Skin Boosters are a type of temporary dermal fillers designed to reduce the appearance of fine lines and wrinkles. Unlike other anti-aging injections, hyaluronic acid naturally exists in the skin and is a key component in the skin's ability to retain water for a plump, hydrated complexion. In fact, it can hold up to 1,000 times its weight in water —which ultimately leads to the appearance of naturally plump skin. In this sense, a Skin Booster's hyaluronic acid is very much like injectable moisturizer. Unlike other dermal fillers (like those used to add volume and fill lips/cheeks and other areas of the face), the hyaluronic acid in a Skin Booster is not cross-linked, is lighter and thinner, and thus do not add volume but rather has the following benefits:
Benefits of Skin Boosters
Stimulates collagen production
Smooths texture
Decreases the appearance of fine lines and wrinkles
Increases skin elasticity
We love our Skin Boosters because as we age, our skin changes in more ways than fine lines, wrinkles and sagging. The skin's structure also changes, becoming less elastic and smooth. Skin Boosters help gradually improve skin smoothness, elasticity and appearance – for a radiant-looking glow.
Where are ideal treatment areas for a Skin Booster?
Skin Boosters are applied via microinjection into the skin (which means very fine needles are used) and can be applied to improve the look of the cheeks, lower face, jawline, neck and décolleté. The ideal treatment areas are those with fine skin that do not need too much volume, but rather need a smoothing effect and restoration of elasticity. The following areas and skin issues are best suited for Skin Boosters:
Face
Loss of elasticity, dry or toneless skin
Dull texture with fine lines or wrinkles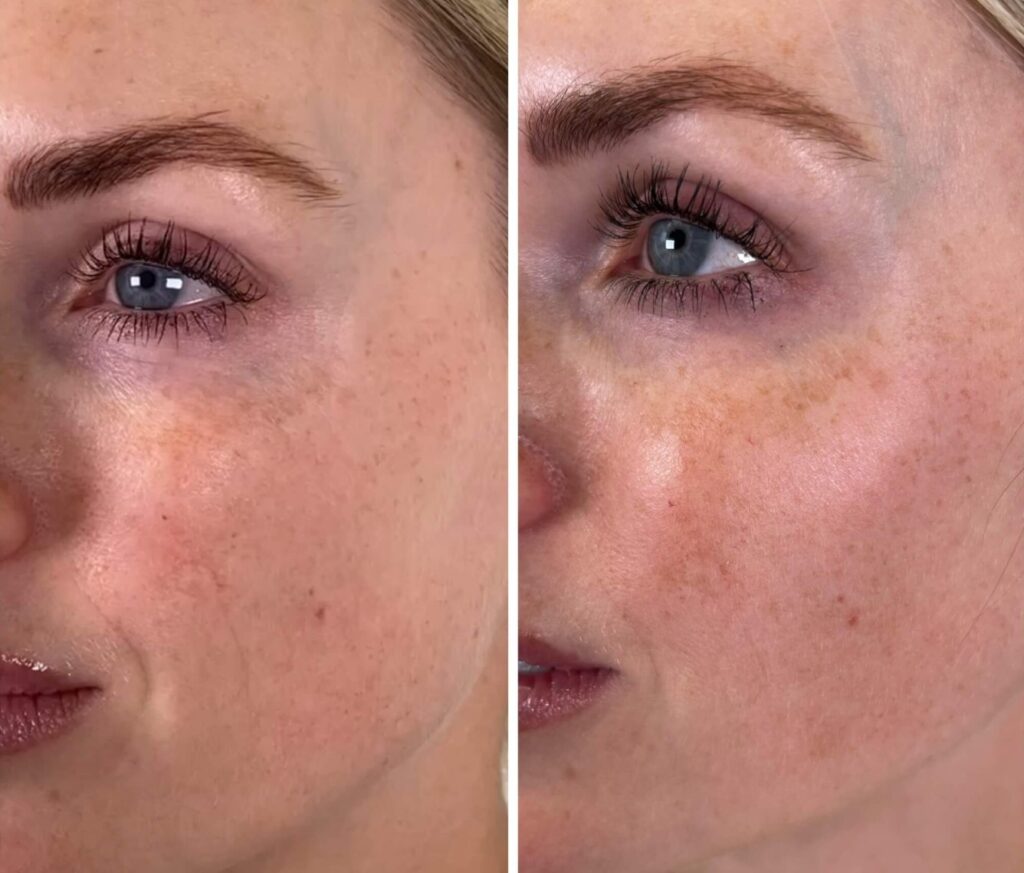 Neck
Dry or sagging skin
Horizontal wrinkles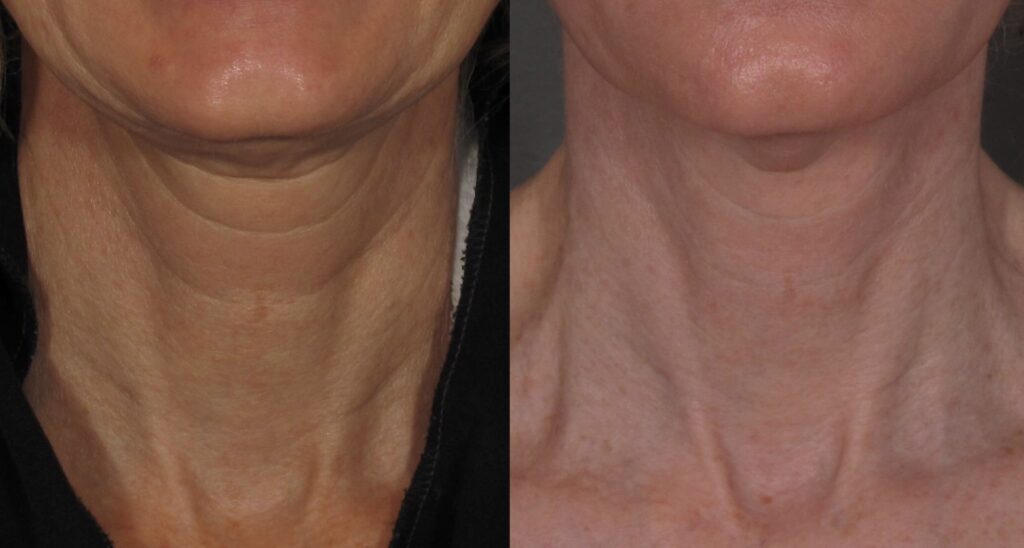 Décolleté
Sagging or toneless skin
Dynamic wrinkles

No matter your skin type, age, gender or current treatment plan, a Skin Booster can help refresh your look. Skin Boosters are unique in how they work in the skin. Over a series of treatments, it gradually smooths and restores your skin.
Recommended treatment plan:
Initially: 3 treatments, 2-4 weeks apart
Maintenance treatment: Every 4-6 months
Because everyone's skin goals and treatment plans are different your naturopathic doctor will recommend the right treatment plan for you. Call 604-974-8999 or email info@theiv.ca to book your Skin Booster treatment today!