Breathing for Better Health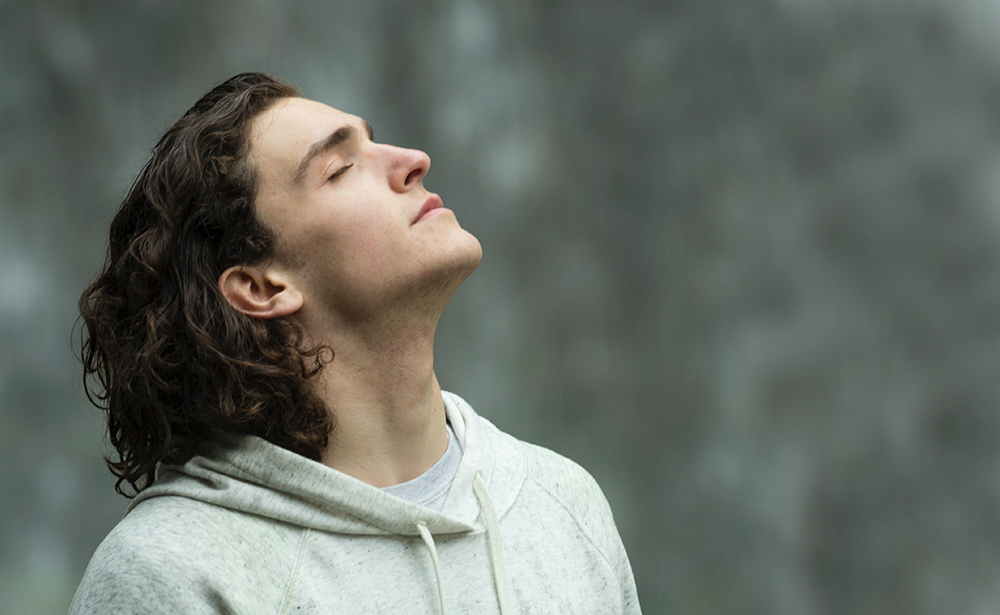 The average person takes approximately twenty thousand breaths per day. Breathing is essential to life – supplying oxygen to our blood and cells while expelling carbon dioxide. Breathing done with intention can also have a powerful effect on our nervous system, muscles, and brain.
Therapeutic and intentional use of breathing techniques is referred to as breathwork. The practice of breathwork involves intentional awareness and control of breathing patterns. Different breathing techniques and exercises are used to improve mental, physical, and spiritual well-being. While some patterns may induce relaxation and boost parasympathetic nervous system activity, others might energize your body and boost oxygen uptake in your tissues. Overall, breathwork improves and balances emotional states, decreases stress, and aids in personal awareness & development.
Breathing techniques and benefits
Diaphragmatic Breathing
Many of us may be familiar with the term "diaphragmatic breathing". It is used in many guided relaxation or meditation techniques and has a powerful effect on lowering stress levels in the body.
The benefits include:
Decreased cortisol levels (stress hormone)
Lowered blood pressure
Lowered heart rate
Improves diaphragm strength and core muscle stability
How to practice diaphragmatic breathing
Sit or lay in a comfortable position with one hand on your stomach and the other hand resting on your chest. Once settled breathe in slowly through your nose, while bringing your awareness and intention to expand your stomach. At the end of your exhale, press gently onto your abdomen with your hand and exhale slowly through your mouth. Repeat.
Box Breathing
Box breathing or square breathing is a technique involving slow, deep breaths. Its many benefits include:
Increased cognitive performance and concentration
Reduces anxiety
Decreases insomnia
Pain management
How to practice box breathing
Make sure you are seated in an upright position, paying attention to your posture, to ensure you are sitting up straight. Place your feet on the floor and your palms comfortably on your lap. Slowly breathe in through your nose, to a count of four, ensuring you fill up every part of your lungs with air. Hold this breath for a count of four, then slowly exhale through your mouth for another count of four, ensuring you expel all the air from your lungs. Hold your breath for a count of four before beginning again. With practice, you can extend your breaths and holds to 6 or 8 counts.
Alternate Nostril Breathing
This technique involves alternating inhaling and exhaling between nostrils. It is used in many yoga and meditation practices.
It has many benefits including:
Improving lung function and respiratory endurance
Improves cardiovascular function
Promotes well-being by calming the body and mind
Stimulates the parasympathetic nervous system
How to practice alternate nose breathing
Sit on the floor in a crossed leg position with your hands resting on your knees. Bring your right hand up to your nose, placing your thumb on your right nostril and your fingers on your left nostril. Exhale completely and then use your thumb to close your right nostril. Next, take a breath through your left nostril, then close your left nostril with your fingertips. Release your thumb and exhale the breath through your right nostril. Lastly, take a new breath through the right nostril, cover again with your thumb releasing your fingers from the left nostril, and then exhale. Repeat up to 5 times.

In summary, breathing is something all of us unconsciously do but having an awareness of breath can have a powerful impact your quality of life. So, whether you want to boost your nervous system and brain activity, combat sleep or mood issues, or simply create a state of calm within your body – incorporating mindful breathing techniques is a simple and effective place to start.
To discover how breathwork can be an integral part of self-care, book a massage appointment with Marly Hill, RMT. Call 604-974-899 or click the link to book now.