Weight loss, simplified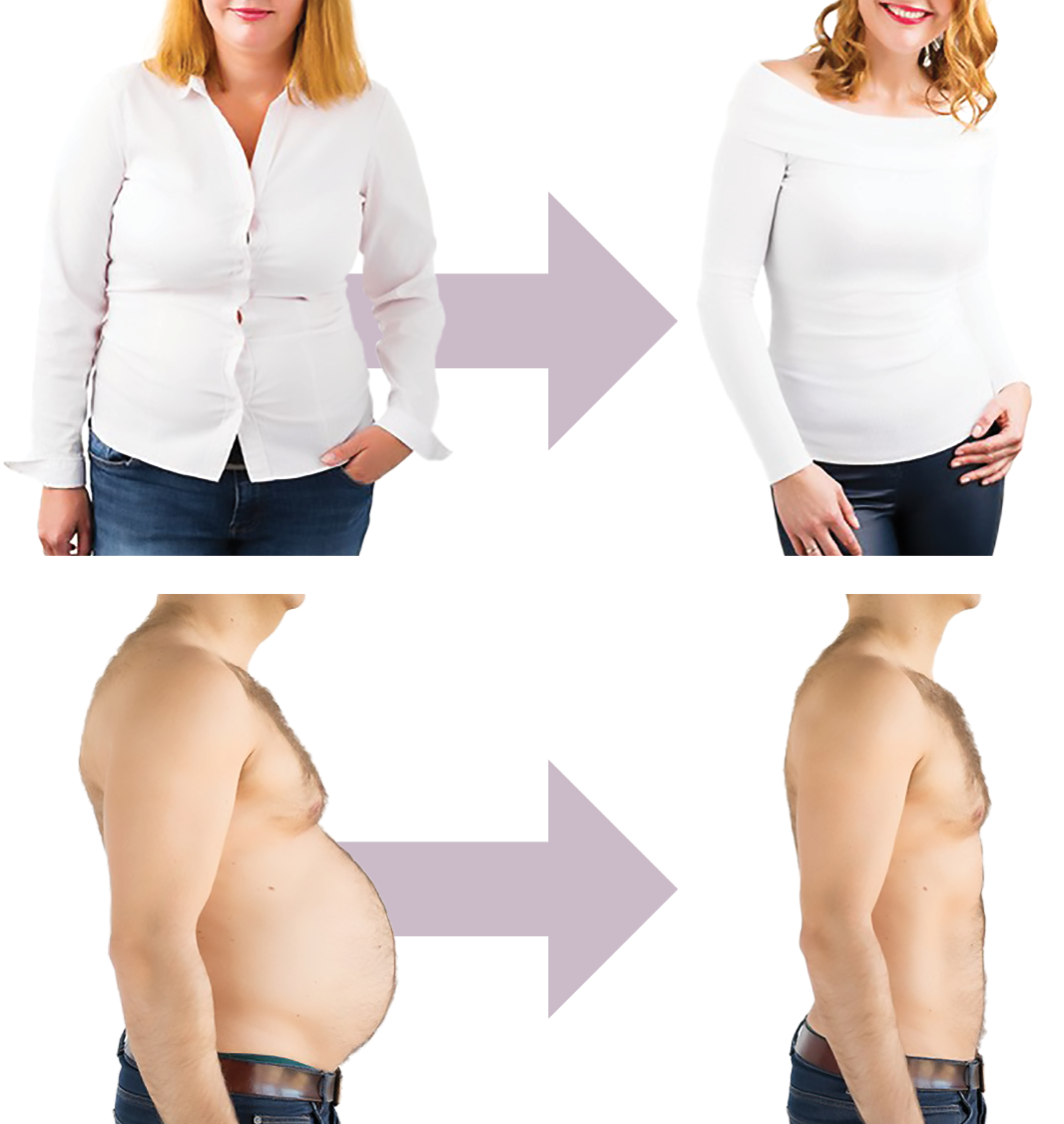 Losing​ ​weight​ ​can​ ​be​ ​difficult​, ​especially​ ​when​ ​it​ ​seems​ ​like​ ​you​ ​are​ ​doing​ ​all​ ​the right​ ​things​ ​and​ ​the​ ​scale​​ isn't​ ​budging. If you're sitting there wondering why those pounds won't melt away – there may be ​some​ important factors that are preventing you from reaching your ideal body composition.
Hormones:​ ​​Hormonal​ ​imbalances​ ​can​ ​be​ ​a​ ​huge​ ​contributor ​​to​ ​weight​ ​gain.​ ​Issues​ ​with​ ​a​ ​slow thyroid,​ ​high​ ​cortisol​ ​levels​ ​due​ ​to​ ​stress,​ or ​estrogen​ ​dominance due​ ​to​ ​an​ ​overburdened​ ​liver​, ​can​ ​all​ ​cause​ ​the​ ​body​ ​to​ ​store​ ​excess​ ​weight.​​ Get​ ​your​ ​hormones back​ ​in​ ​balance​ ​​by​ ​eating​ ​healthy​ ​fats,​ ​detoxifying​ ​your​ ​liver,​ ​and​ ​looking​ ​after​ ​your​ ​gut health​ ​and​ ​stress​ ​levels.​ ​If​ ​you​ ​are​ ​unsure​ ​of​ ​what​ ​is​ ​out​ ​of​ ​balance,​ ​consider​ ​getting​​ some diagnostic testing done​. There are a few great blood or urine test ​that help to investigate the ​multiple​ ​factors​ ​that​ ​could​ ​be​ ​inhibiting​ ​you​ ​from​ ​looking​ ​your​ ​best.
How and when you eat:​​ Having​ ​a​ ​proper​ ​balance​ ​of​ ​nutrients​ ​is​ ​an​ ​important​​ factor​ ​to​ ​losing​ ​weight. ​ ​It​ ​is​ ​a common​ ​mistake​ ​for​ ​people​ ​to​ ​underestimate​ ​carbohydrate​ ​intake​ ​and​ ​overestimate​ ​fat​ ​intake. Make​ ​sure​ ​you​ ​are​ ​getting​ ​a​ ​proper​ ​balance​ ​of​ ​protein, ​complex​ ​carbohydrates ​and​​ healthy​ ​fats​ ​into​ ​your​ ​meals, as well as nutrient-rich foods.​ ​Load​ ​your​ ​plate​ ​up​ ​with​ ​nourishing,​ ​whole​ ​foods​ ​to​ ​provide​ ​your​ ​body​ ​with​ ​the vitamins​ ​and​ ​minerals​ ​it​ ​needs. Timing of meals can also impact metabolism. Intermittent fasting and caloric restriction can play a part in healthy weight loss. Having guidance and a critical eye to see where your food intake can improve is very helpful in the weight loss journey.
If​ ​you​ ​are​ ​feeling​ ​like​ ​you​ ​can't​ ​seem​ ​to​ ​shed​ ​those​ ​last​ ​pounds​ ​or​ ​are​ ​frustrated​​ – the IV is here to help!​ ​
Our 6 Week Weight-Loss Program includes:
6 Weekly visits with your Naturopathic Doctor
Dietary and Exercise guidance
Weigh-ins & Biometric testing
Weight Loss Booster Shots
A Supplement specifically chosen to support your metabolism
Two Vitamin IV Treatments during your program
We're ready to help you become your best self yet!
-The IV Team
To take the first step in your weight loss journey, visit theiv.ca or give us a call at 604-974-8999 to book an appointment.