Dealing with TMJ Pain and TMD Disorder
Do you wake up with a headache, experience pain or clicking around your jaw, or have difficulty chewing food due to discomfort in that area? You may be experiencing symptoms associated with Temporomandibular Joint Disorder – also known as TMD. TMD is a relatively common condition, and as uncomfortable as it may be, there are many different ways it can be treated to help ease the symptoms.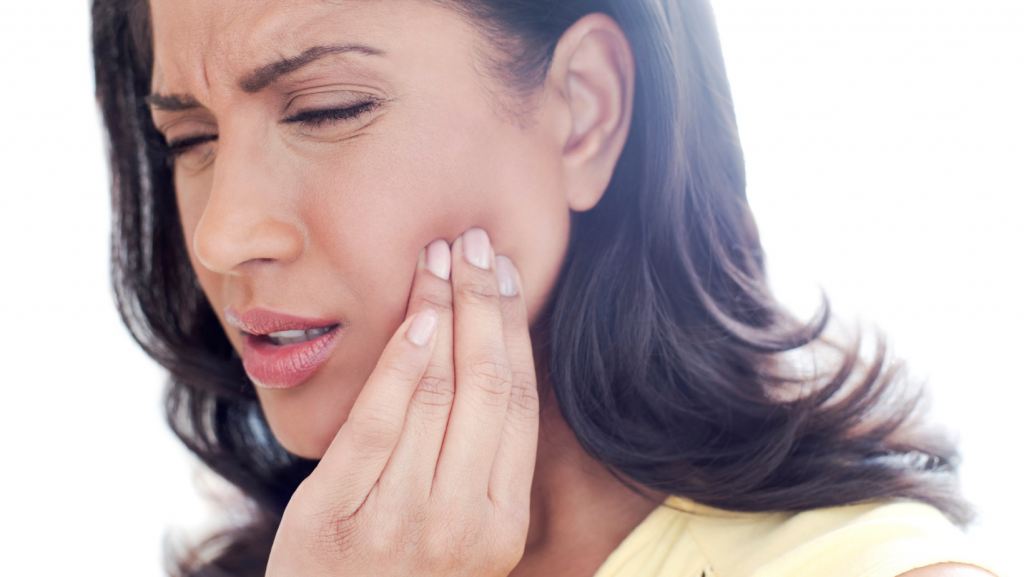 What is the TMJ?
The temporomandibular joint is a hinge joint connecting your jaw bone to either side of your temporal bones of your skull. The articulations between these bones are covered with cartilage and a small disk which function to keep the movement of the joint smooth and pain-free.
What causes TMD?
TMD can be caused by many factors including impact injury or surgeries in the mouth or jaw, whiplash injuries, disk erosion, arthritis, or chronic stress. A person may even have a genetic predisposition to developing temporomandibular joint disorder.
What are the symptoms of TMD?
The most common signs and symptoms of TMD may include:
Pain or tenderness within the jaw (one or both sides)
Pain around your ear, or ringing in the ears
Pain while chewing food
Aching pain within your facial muscles
Clicking, grinding or locking within the temporomandibular joint, causing difficulty to open and close your mouth
Frequent headaches
Grinding of teeth
What is the treatment for TMD?
TMD can be treated in many different ways. Some people see their dentist to receive splints or mouth guards, some use anti-inflammatory medications recommended by doctors, while others receive therapeutic Botox injections to ease the muscular tension around the joint. Physiotherapy as well as massage therapy is also a widely used and effective method to treating TMD.  
TMD and Massage Therapy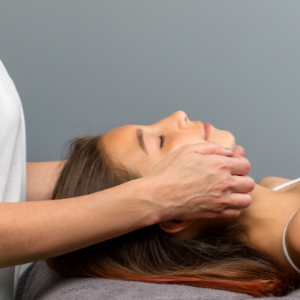 As an RMT, I use a holistic approach to treating TMJ disorder- addressing tension that may exist in the neck and shoulders as well as the muscles in the face and head to decrease the stress on the joint itself. Myofascial techniques, stretches, intra-oral and craniosacral techniques may all be used to help ease the overall tension throughout the temporomandibular joint and cranial bones.
While the prognosis for TMD is generally good, seeking some sort of treatment is always recommended to avoid long term or chronic pain from developing. If you are experiencing symptoms of temporomandibular joint disorder, call the IV health centre at (604) 974-8999 to book a massage therapy appointment today.