Masks are off, time for your smile to shine!
It's been very a long year, but an exciting indication that we've reached the end of the tunnel is that it is finally safe to start taking off our masks! While this feels like a big relief for many, for others it comes with fear, uncertainty, and anxiety. Reasonably so, since we have spent the better part of the last year and a half interacting with others from a distance, hidden behind masks – it's understandable and even expected that some will feel vulnerable without them!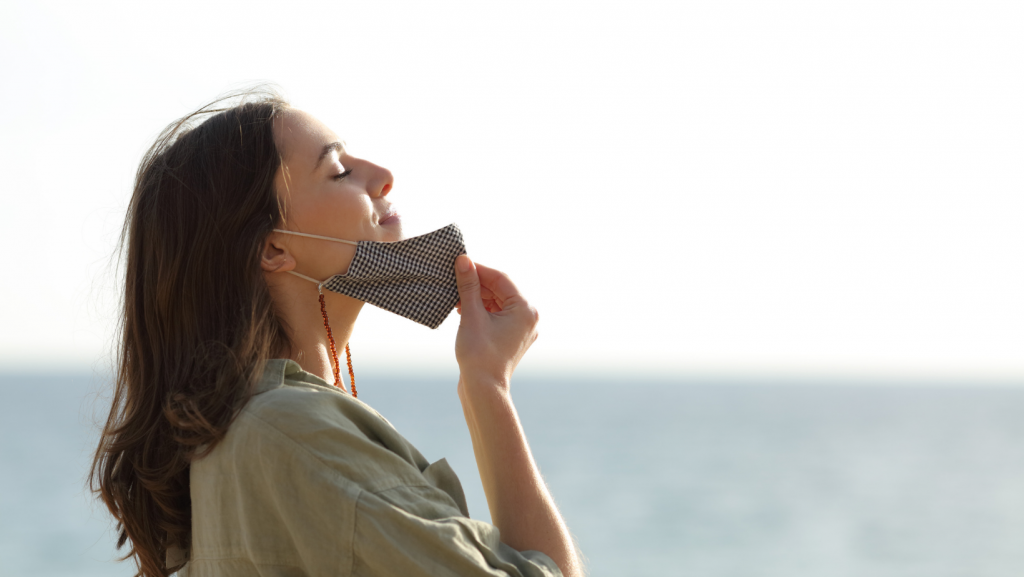 For many with already very sensitive skin, the past year of mask wearing has worsened or brought back acne and other skin issues. Due to this wave of skin problems, it's no surprise that the word "maskne" is now a common term. While being able to take off our masks will certainly help the skin to breathe and heal, we still may have other insecurities to tackle. When it comes to confidence, looking good is about feeling good first – for those who are needing a little boost of self-esteem, here are some treatments that we offer at the IV that can help make showing off our faces to the world a bit easier!
Acne
When dealing with active breakouts, it's important to treat them but even more important to identify the root cause of them. For those who are suffering from excessive breakouts or chronic maskne, an initial naturopathic assessment is recommended. When it comes to acne, there can be many different underlying factors, including hormone imbalances, blood sugar issues, nutrient deficiencies, and flora imbalance. An in-depth assessment of health history, along with appropriate tests can help to guide individualized treatment. The first step to getting healthy skin is to slow down existing breakouts while at the same time, figuring out what is causing them in the first place. 
Scarring & Skin Texture
Once the active breakouts are under control, the next step is treating any scarring or texture issues. Micro-needling with platelet rich fibrin (PRF) is my favourite treatment to improve the skin texture, tone and complexion. Micro-needling is a minimally invasive treatment that involves the creation of thousands of micro-channels into the skin. These 'micro-injuries' stimulate the body's natural healing response, and collagen and elastin fibers are produced to heal the tiny wounds. Combined with PRF, micro-needling is a great natural option to repair any damage and brighten the complexion. This treatment takes time to see results, but it is well worth it in long run.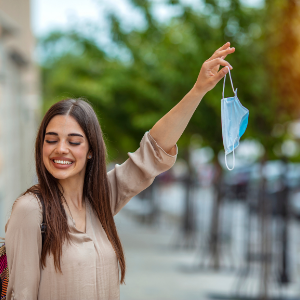 Aesthetic Boost
If you're looking for a pick-me-up for your pucker, here at the IV, we carry a range of Teosyal fillers suitable for the lips. Depending on the skin quality, hydration, and the desired outcome, different fillers can be used to achieve a variety of goals. "Duck lips" sometimes come to mind when thinking about lip filler, but lip filler can actually be done very subtly and elegantly. We can focus more on hydrating the lips by using a small amount of a thin filler, just to fill in the cracks and draw more moisture if your lips are looking dehydrated or, we can focus on building volume and/or altering the shape by using a thicker, more robust filler. Whether your desired outcomes are big or small, it's about ensuring that you feel good and that you're ready to take on the world with your beautiful smile again!
For some, the transition back to "normal" won't be easy but you don't have to do it alone! If you're looking to get support in feeling your best and most confident self again, book in for an appointment with Dr. Nicola Bennett, ND.
Call (604) 974-8999 or email info@theiv.ca to book your appointment.