PRF: Wipe the Stress Off Your Face!
It's undeniable that beautiful glowing skin is a reflection of a healthy body!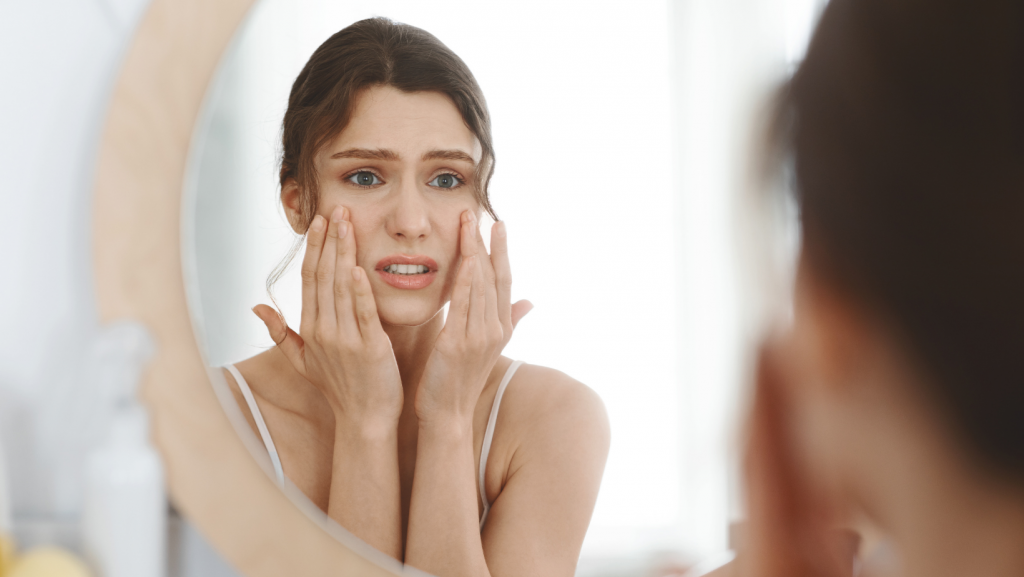 However, there are many things that can hold us back for healthy skin – Stress in particular is a common catalyst when it comes to skin issues. When we are constantly battling with stress (hello, 2020!) it can really show up on our skin in more ways than we may realize. Do you find that you're looking tired, skin is sagging, or have hair that is consistently falling out? Stress might be impacting you more than you think!
When trying to negate the effects of a rough year like 2020, there are a few aesthetic treatment options in particular that can help treat these symptoms quickly and effectively, including Botox and Dermal Fillers. However, if you are looking for an all-natural solution with long-term benefits, PRF might be the best option for you!
What is PRF? What is the difference from PRP?
PRF stands for platelet rich fibrin, which is a derivative of your own blood – rich in platelets, growth factors and cells that the body uses to instigate skin rejuvenation, hair growth and wound healing.
Most people know of PRF as PRP, which is the first generation of this type of treatment. The difference between the two is that PRP, platelet rich plasma, requires an anti-coagulant to be added to your blood whereas PRF does not need any additional ingredients. It is made from only your own blood, spun in a special centrifuge at a low speed. The lack of additives can serve as a benefit to those who are looking for an all-natural treatment. Another bonus is that there is a slower and longer release of growth factors and cytokines, which means the positive effects of the treatments are sustained over a longer time frame.
What areas is PRF used for?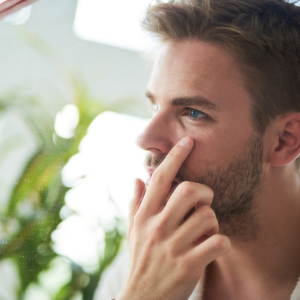 The area under the eye (AKA the tear trough) is a delicate area. Dark and sallow under-eye circles are usually formed from a combination of thinning skin and sagging in the areas below the eye. PRF can help to strengthen the skin and surrounding tissue, resulting in the brightening of the under-eye area.
We all have naturally occurring pads of fat on our face that provide structure and volume to the skin. When these pads thin, break down or lose the battle with gravity, the result is sagging skin and deep folds. This is commonly seen with the "naso-labial folds" on either side of the nose, or "jowls" which is the sagging that occurs along the jawline. PRF treatments can help to restore the effects that gravity and stress has on your face.
Wrinkles – we all experience them eventually! Common areas where fine lines and wrinkles develop include the "worry lines" or "11s" on the forehead, and "crow's feet" around your eyes. PRF can not only help strengthen the skin but increase collagen and elastin production to both soften and prevent these lines from getting deeper!
There are a wide range of issues that someone can experience when it comes to poor skin texture. This can include acne scarring, large pores or a dull or dry appearance overall. PRF especially when combined with treatments like micro-needling, can help soften these textural distractions on the skin and result in brighter and tighter skin. The micro-punctures created from micro-needling put the skin in a perfect state to fully absorb the PRF.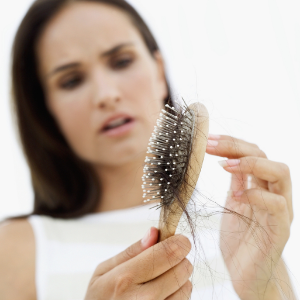 As much as we might try to stop it, hair loss is a really common and unfortunate side effect of stress. PRF when injected, or micro-needled into the scalp can help prevent further hair loss and increase future hair growth. PRF works to induce the growth phase of the hair growth cycle, while also increasing blood flow and nutrients to your hair follicles.
Is PRF right for me?
Among the many unfortunate effects that stress can have on the body, it can cause us to not look like our best selves, and ironically fuel the cycle of stress even more. If you are searching for an all-natural treatment that can negate the impact of stress, brighten your skin or restore that receding hairline, PRF can be a really great long-term option. Book in for an appointment Dr. Kay Wong, ND to discuss if you are a good candidate for PRF injections for facial and hair rejuvenation.
Call (604) 974-8999 or email info@theiv.ca today to schedule your appointment.