Strengthening our mind-body connection for resilience in uncertain times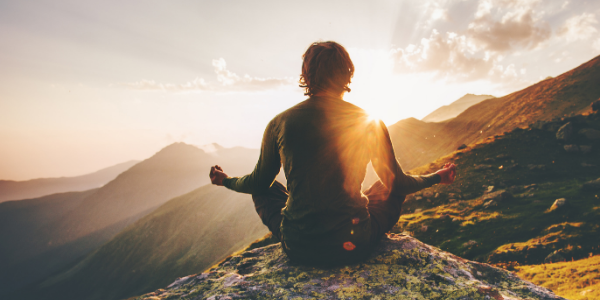 After such a tough year, we've been talking a lot lately about resilience. Resilience is a necessary skill that we all develop through weathering, and recovering from life's obstacles. From a psychological standpoint, the more self-aware and connected we are to our body, the stronger our resilience is in times of adversity. The level of connection between our emotional feelings and our physical body is referred to as the mind-body connection.
So, what exactly is the mind-body connection?
The mind-body connection is the link between our physical body and our thoughts, feelings and emotions. When we have a strong connection between the body and mind, we are often more present and capable of self-regulating our emotions in times of stress. We often forget that our emotions can affect our health, in both good ways and bad. However, when we have a strong mind-body connection, we can learn to pinpoint when our emotions are negatively impacting our body's health. We then have the ability to create strategies that will help to alleviate the stress our mind is causing on our body, and our overall wellness.
What are ways we can improve our mind-body connection?
There are several ways to become more in tune with your physical body. Often these techniques go hand in hand with supporting our mind-body connection, while at the same time promoting stress reduction and mindfulness.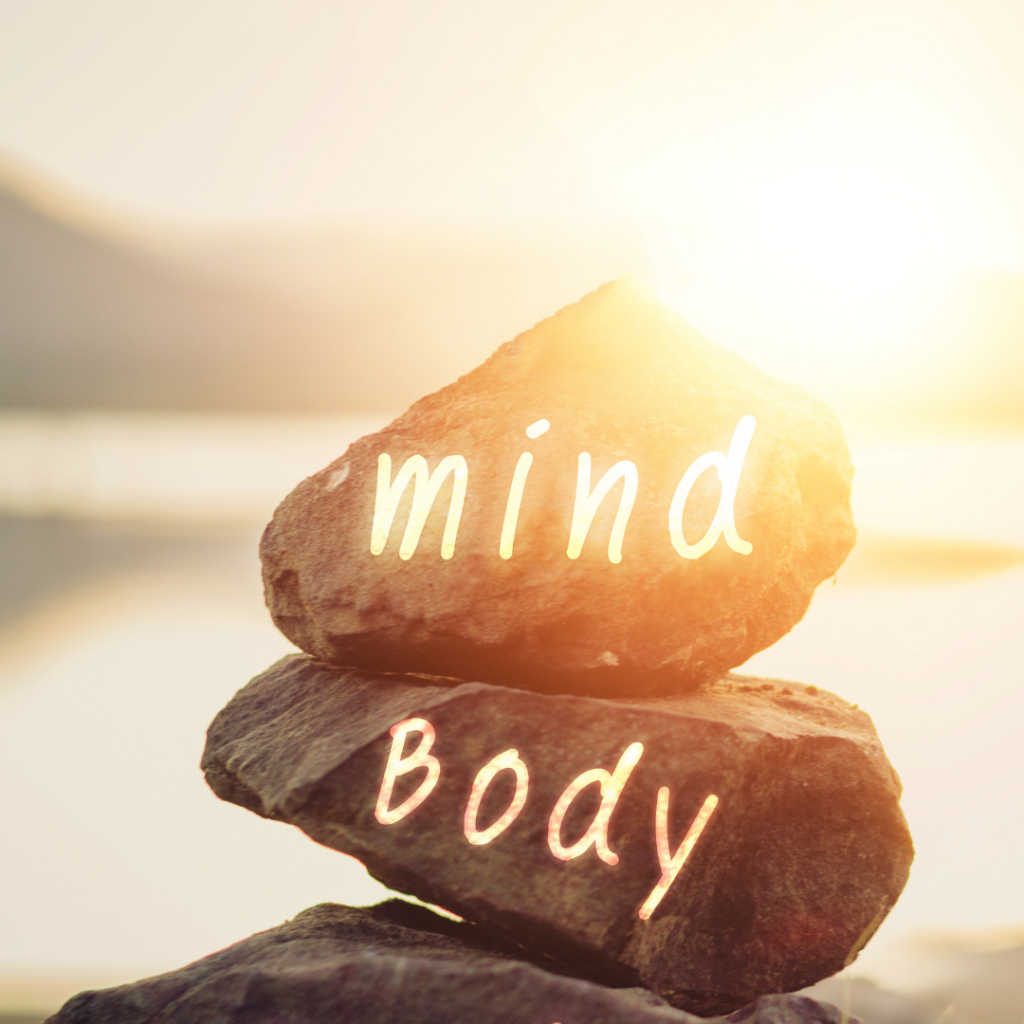 Here are some techniques and tips to try:
-Deep breathing exercises: Taking the time to stop and focus on our breathing can help to reduce anxiety, increase self-awareness and the ability to process negative emotions.
Tip: In a quiet room, focus on taking steady, deep breaths. Cycle through rounds of inhaling for 4 seconds, holding your breath for 4 seconds, and then exhaling for 4 seconds.
-Body Scanning: Doing a scan through each body part can help to identify where emotions are showing up in your body.
Tip: Once in a relaxed position, mentally scan your body from head to toe. Pay attention to any areas of tension, discomfort, or pain and direct your focus to increase relaxation and ease tension in these areas.
-Mindfulness Meditation: A consistent meditation practice supports the ability to be present in the moment, lengthen your attention span and decrease stress levels.
Tip: Using either a guided or self-directed meditation, visualize yourself in a place of comfort and safety. Being able to train our mind to think of places that bring us happiness or feelings of relaxation can help ground us during times of stress.
-Massage and Craniosacral Therapy: Receiving a regular massage can help to alleviate stress that may be building up in our bodies. Craniosacral therapy assists in managing physical, mental and emotional stresses that negatively impact our nervous system.
Tip: Therapeutic physical contact can allow your body to release built up tension while increasing awareness around where you are holding excess stress. Adding Craniosacral therapy to your wellness routine can assist your body in releasing residual tension from past stressful experiences or traumas. A weekly or monthly massage session is recommended, as it can help to ensure stress and tension is released regularly.
-Physical exercise: Keeping active through practices such as yoga, cardio or strength training can be therapeutic in releasing muscle tension, increasing body awareness and strengthening weaknesses, while improving your energy, immune system functions and mental clarity.
Tip: Find an activity that you're comfortable with doing at home during the same time each day even if you can only dedicate 15 or 20 minutes. There are plenty of resources and videos online that can motivate you to move and become more connected with your body!
Although we cannot ever have full control over the obstacles that will inevitably present themselves throughout our lives, we can actively take steps each day to strengthen our mind-body connection and resilience.
With times still being so uncertain, it's truly up to us to do what we can to ensure that we will bounce back from today's uncertain times and overcome any new challenges that we face!
To learn more or to take the next step in improving your mind-body connection, book an appointment with Marly Hill, RMT.
For more information call the IV at 604-974-8999 or email info@theiv.ca