Stress is More Than Just Mental Health
We have become increasingly desensitized to stress in our lives, and this year it is more apparent than ever. We often measure our stress levels by comparing ourselves to others. As work-related stress that verges on anxiety is a common baseline these days, we unknowingly accept an unhealthy balance. This year, our baseline tolerance to stress has reached new unhealthy heights as we have lived through a global pandemic and additional stressful events have shaped our common experiences.
Stressful, traumatic, and/or extremely challenging events going on in our lives are being pushed aside at the thought 'things could be worse'. The current environment has created a shift in perspective – one that encourages us to focus on what we are grateful for and appreciate what we do have, rather than what we have had to sacrifice. This shift away from acknowledging our fears and stresses has left us desensitized to the more challenging emotions we bare.
While our bodies are well-equipped to adapt to short term stress, they cannot continue to adapt over long periods and maintain a state of balance.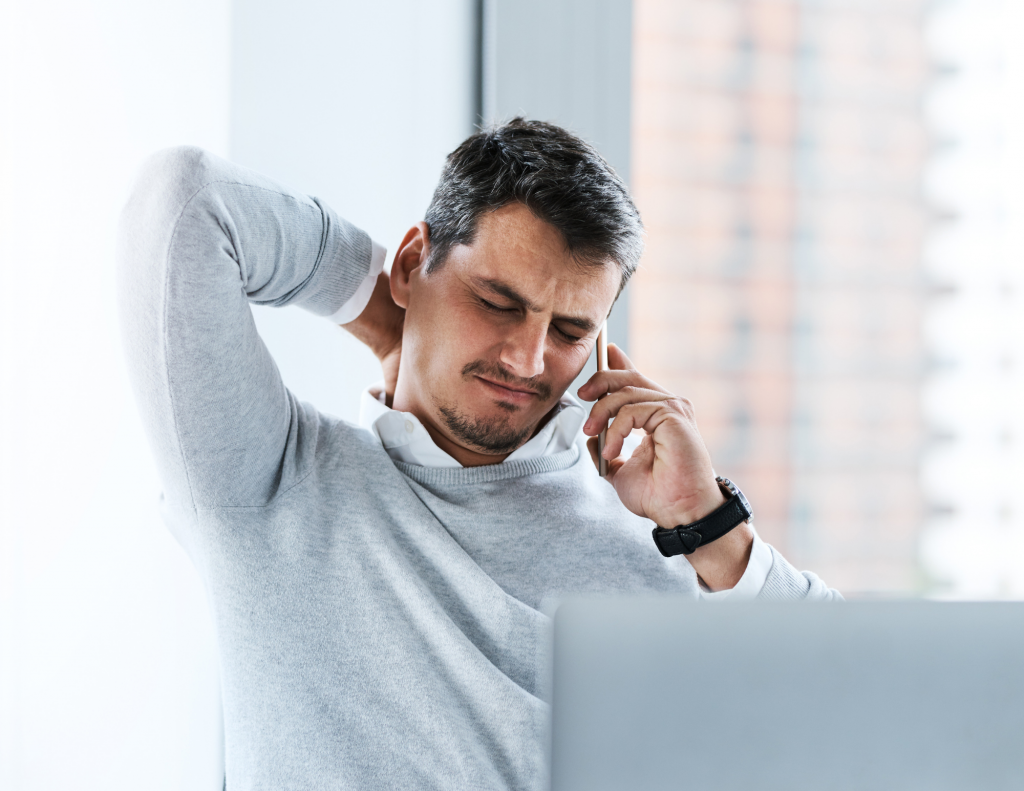 Although we may not be able to identify our stress right now, it is showing up in different ways. Stress and anxiety can create shifts in our energy and mood to a place where we feel burned out, irritable, impatient, or we struggle to focus. Perhaps there is an increase in sleepless nights of tossing and turning in bed. These symptoms can lead to bigger changes in the body. In turn, the body's physiological response can then lead to stress on our organ systems over time. When we look at the root cause of health concerns, it is rare that one of the main contributors is stress.
Physiologically, the body responds and adapts to stress in the short term, so you feel alert, clear headed, mentally and physically energized. These responses are present to allow you to act based on the brain's perception of urgency. When these reactions are triggered constantly and become chronic, the body can't sustain this level of function or response for long – we don't adapt well to prolonged levels of high stress. The most common symptoms that effect our body's systems from stress are insomnia, hormone imbalance (acne, fertility, libido), and digestive issues.
Stress and the Hormone Cortisol
The body must adapt to stressors we experience mentally, physically, or emotionally. When we experience stress, our body releases the hormone cortisol which then sets off a series of other reactions. These reactions don't always feel 'stressful' or 'overwhelming'. For example, we exert mental stress in our work environments and when we multitask our way through to-do lists, we exert emotionally when we experience fear, overwhelm, anxiety, depression, or disappointment. Physical stress or exertion occurs through labor-intensive work, physical activity, and acute or chronic physical pain.
When our body releases cortisol in response to a stressor, it tells the body to break down glycogen stores into sugars and releases it into the bloodstream. This provides energy to tissues that need to escape the current threat, such as our brain and muscle tissues. This blood sugar spike triggers the release of insulin to help transport sugars out of the bloodstream and into the tissues that require it. This reaction to stimulation can be helpful for productivity at work or performance in sport, but in excess it can cause us to struggle.
A large stressor causes a big spike in cortisol and an excess of blood sugar. An excess of blood sugar triggers a large release of insulin to carry the sugars out of the bloodstream, which we often experience as a blood sugar crash. In other words, we have an energy crash and feel exhausted. The quickest way blood sugars are stabilized is by stimulating another stress response such as anxiety or craving carbohydrate-rich foods. This explains why we often experience food cravings when tired or stressed. The spikes and crashes not only lead to seemingly uncontrollable food cravings, but also causes a rollercoaster of emotions including highs (anxiety, insomnia) and lows (fatigue, depression). This shows us stress affects energy levels, mood, sleep, the ability to maintain a healthy diet and achieve weight loss goals.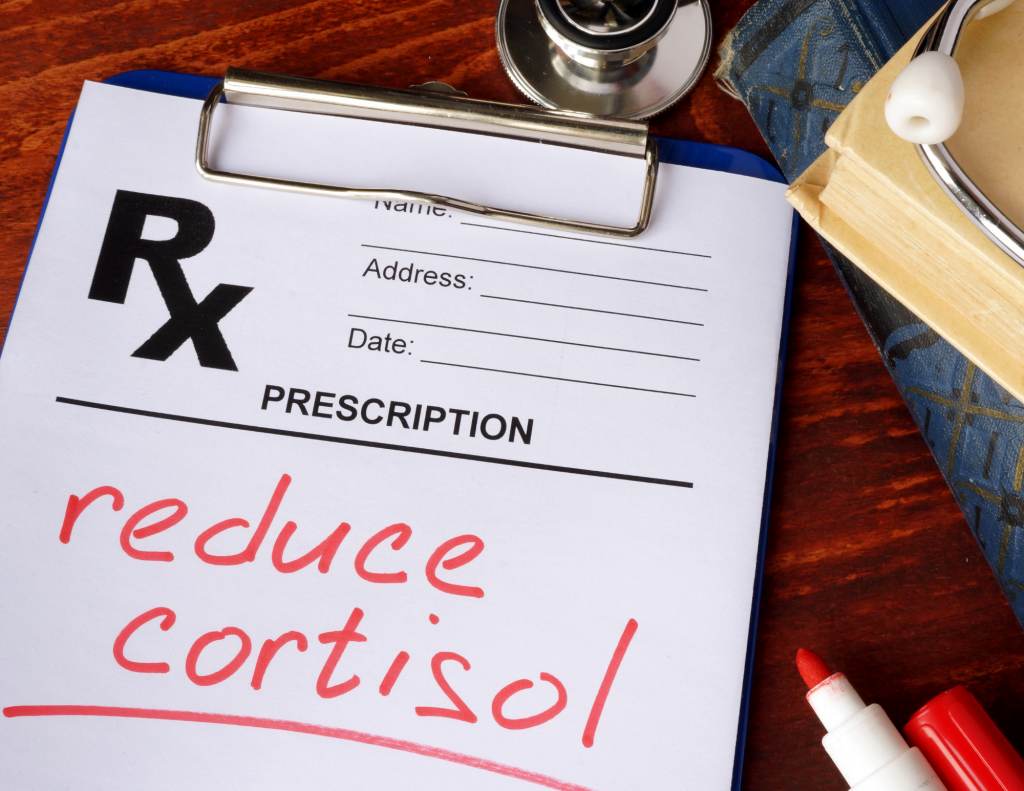 Stress and Its Impact on Hormones
Stress can impact our hormones. Our stress response and the release of cortisol is part of a larger system of hormones. The adrenal glands release cortisol, the thyroid gland releases thyroid hormone (T4), and our reproductive organs release sex hormones. Each of these have a feedback loop with the brain and can also impact each other. These feedback loops allow for up- or down-regulation of our hormones in the body to maintain a balance. This shows us how stress and the release of cortisol, can also affect thyroid function (energy and metabolism) and our sex hormones (fertility, menstrual cycles, acne, hair loss, and sexual function).
Stress and Its Impact on Digestion
Stress also effects our digestion. When we are in 'fight or flight' mode, our body prioritizes brain and muscle function. Our nervous system has 2 well-known modes that govern many reactions in the body:
Sympathetic mode is our stress response. When under stress, blood is diverted away from the internal organs as it prioritizes the brain and muscles in the periphery, not digestion. It's hard to digest well when under stress, or even eating while you are feeling stressed.
Parasympathetic mode (also referred to as 'rest and digest') is our state of homeostasis – the optimal function of our internal organs.
Despite the many ways we can reframe or desensitize ourselves to stress, it is important to remember we will have a physiological response. Whether we adapt or are in 'flight or fight' mode, these physiological reactions require energy and nutrients. In this state of desensitization, we run a higher risk of pushing ourselves in to deeper states of depletion.
Without the context of this pandemic year, how would you be measuring your stressors?  Book an appointment with Dr. Brett Simpson, ND to discuss your specific health concerns and understand how to work toward your goal of optimum health. To book in, email us at info@theiv.ca or give us a call at 604-974-8999.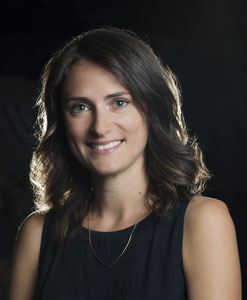 Dr. Brett Simpson, ND