Lip Flip Vs Lip Filler: What you need to know about lip enhancements
Our lips are one of the most eye-catching features on our faces. Plump lips are viewed as a symbol of sensuality, youthfulness and beauty. Lip plumping treatments are popular at any age and are used to either soften fine lines or to create a fuller look. Our lips are unique, and treatment should be unique as well. The two main treatment options are filler and botox.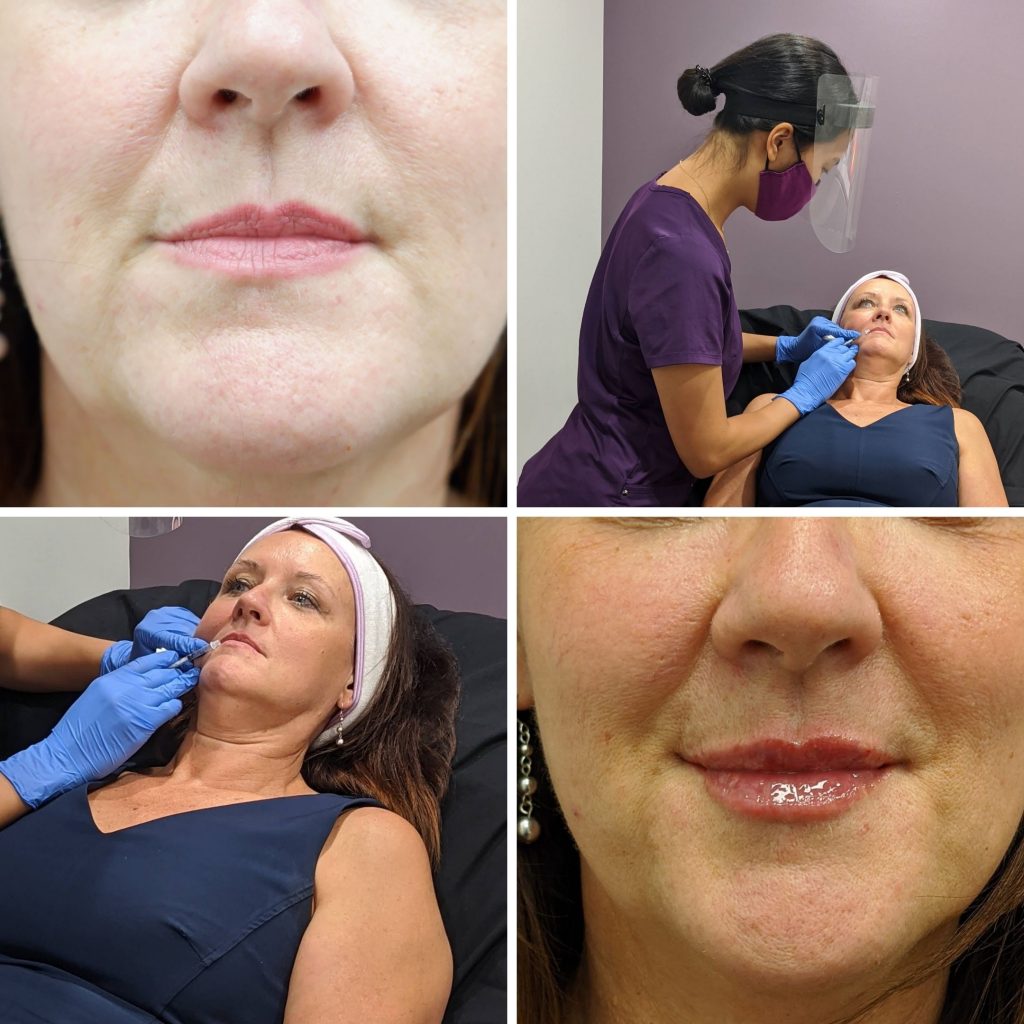 The lip flip
Botox or Xeomin are neuromodulators – they cause muscles to relax and are used most commonly to address and treat wrinkles and fines lines along the forehead, frown and eyes. A "lip flip" can use Xeomin or Botox which is injected along the upper part of the lip to relax and flip the lips outwards. This technique creates the appearance of fuller lips and usually requires a minimal amount of product.
The pros of the lip flip
Amplification of the natural shape of your lips, for a subtle natural look
It is less invasive and usually only requires 2 to 4 small injections
There is almost no downtime
What to expect from a lip flip
Results take 10 to 14 days to show
Because this treatment is in the lips, the effects can wear off faster than lip fillers. The lips are used so frequently that product generally wears off faster
Lip filler
Lip fillers are made from hyaluronic acid. Hyaluronic acid is a substance that our bodies create. Fillers can be used throughout the face to increase volume, soften lines and define specific areas; it can also be used to add volume to the lips.
The pros of lip filler
Filler generally lasts longer than a 'lip flip' with results lasting anywhere from 3 to 6 months
Real volume is added to the lips, rather than the appearance of volume from a technique such as the 'lip flip'
Your lip enhancement will be customized – lip filler can be placed in specific areas to create the most optimal shape for your lips and face
The amount of volume and exactly where you want it is controlled
Results are immediate
What to expect from lip fillers
Because of the amount of product and longevity of this treatment, expect the cost to be more than a lip flip
Side effects may range from tenderness to swelling and mild bruising but typically fade within a couple of weeks
A popular option for some is to combine both lip filler with a lip flip as the muscles in the lips will be relaxed and could increase the longevity of your lip filler treatment.
Discuss the best treatment options for you with your practitioner. They will be able to guide you to achieve the results you're looking for, whether they are subtle enhancements or additional volume.
Book an appointment at info@theiv.ca or at 604-974-8999 to discuss your lip goals.


-Dr.Kay Wong, ND