It's a great time to talk about immune health! As always, it's best to consider ways to improve our health and take a proactive approach. When we understand what weakens the immune system then we can make the appropriate changes to strengthen it. Here are a few key points to help understand what affects your immune system, and how to best prevent and overcome infections.
What are the differences between bacterial and viral infections?
Bacteria are most often effectively eliminated with the use of herbal antimicrobials or antibiotics. However, depending on severity, our bodies can often overcome these infections without treatment.
Viruses are typically self-limiting and need to run their course. They can't survive on the outside of the body for long. Antimicrobials and antibiotics are not effective against viruses.
In either case, the best way to reduce symptoms and shorten the duration of an illness is by supporting the immune system. The most important way to do this is to first remove factors that weaken it.
What affects our immune system negatively?
Stress. Stress and the cortisol response can directly inhibit our immune system's ability to effectively wage a response.
Poor sleep. This is the body's time to rest, recover, and clean itself up. When sleep is not prioritized then immune function is affected.
Poor diet. Sugar, processed foods, and excess calories do our bodies more harm than good. A poor diet creates more work for our body by needing to focus on neutralizing harmful chemicals and eliminating what our bodies don't need. Sometimes even so-called healthy foods are not well metabolized by certain people. So it's important to listen to our individual bodies and take note of what works for us.
Toxicity. Air pollutants, chemicals, pesticides, preservatives, drugs, and alcohol all require our body to effectively detoxify in order for us to avoid long term damage to our cells. These toxicants can directly weaken our immune cells.
Inflammation. Chronic inflammation taxes our immune system on a regular basis, leaving it weak when an immune response is needed. An anti-inflammatory diet is a key aspect of controlling inflammation.
How can we boost and support our immune function?
Optimize lymphatic system. Exercise improves circulation by increasing heart rate, as well as physically moving the tissues. Massage therapy is another great way to move the lymphatics and support drainage. Adequate hydration is what allows substances to move through the lymphatic system efficiently as well as removing waste for elimination.
Reduce stress. There are many tools to help relax the nervous system and calm the mind. Remember to check in with yourself, and apply your best self-care tools when you feel the tension creeping up.
Optimize your sleep. This is an extremely important time for the lymphatic system, including our brain glymphatics, which nourish and help our immune and nervous systems.
Supplements can be helpful when taken properly. Always consult your naturopathic physician to discover the right supplements at the right dose for you.

Vitamin C. A water soluble nutrient that helps protect healthy cells by stimulating production of white blood cells or WBCs. WBCs defend against bacteria, viruses, and parasites.
Vitamin A. A fat soluble nutrient and potent antioxidant. It works to strengthen the integrity of mucous membranes and the immune response at the point of entry for pathogens. Vitamin A stimulates the antibody response when needed.
Probiotics. Probiotics contribute to healthy gut flora that is intricately tied to our immune system. When healthy flora is adequate in the gut it makes it hard for unhealthy bacteria to inhabit it.
Vitamin D. It is considered both a fat-soluble vitamin and a hormone. It is important in decreasing the risk of auto-immunity as well as infections.
Lysine. An amino acid that helps oppose the proliferation of certain viruses.
Echinacea. A powerful plant that helps stimulate an immune response from the body. It is helpful in overcoming many infections.
Zinc. An essential trace mineral that the body doesn't make. It is important for both development and function of our immune cells.
With the current concerns around the novel corona virus, it is best to stay up to date with information through established organizations. The best sources for information regarding specific viral outbreaks include:
BC Center for Disease Control
Public Health Agency of Canada
World Health Organization
This blog discusses ways to support our immune system, but is not specific to any viral or bacterial infection. If you have any questions specific to your health, don't hesitate to reach out to book a consultation with one of our naturopathic doctors.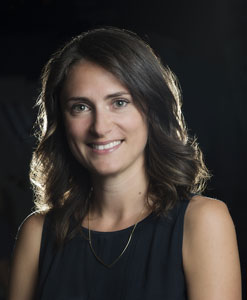 To book a naturopathic appointment with Dr. Brett Simpson, ND, visit our website at theiv.ca or give us a call at 604-974-8999.