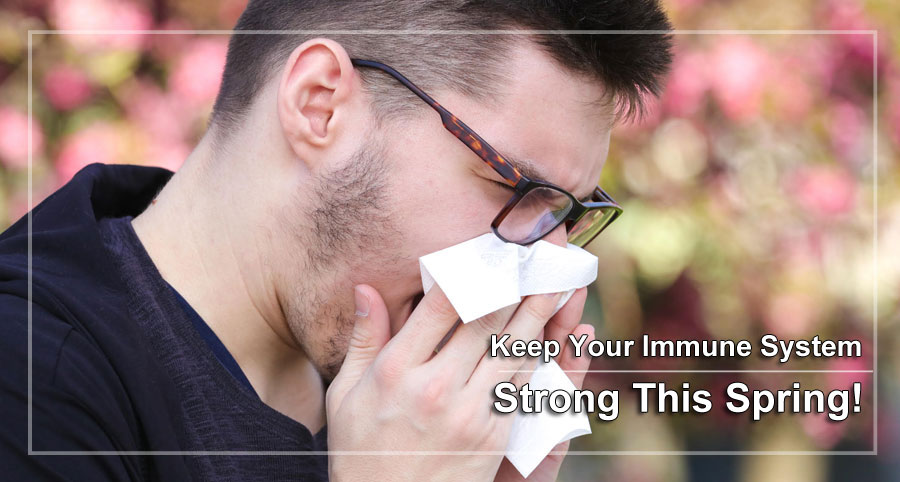 Many of us think that the end of winter means the end of the cold and flu season. But that's just not the case!
Every spring there is a second peak of colds and flus. Why you might ask? There are a few factors at play.
First, the rhinovirus (literally translated to the 'nose' virus) becomes more active during this seasonal change. Springtime allergies make our nasal passages much more prone to viral infection because of the increased irritation and inflammation. Changes in weather – drops in barometric pressure, more wind, more time spent outside while it is still cool – all contribute to a more vulnerable immune system. Lastly, this year's cold and flu season has been one for the record books! All the above means that you should still practice the most important immune system protecting strategies well into April.
So remember:
Wash your hands frequently

After being in public, after shaking people's hands, when around people who are or who have been ill

Keep your kids (and yourself!) home when you are ill

Make sure you are prioritizing rest and staying away from others when you or your family are sick

Watch your diet

Fruits and veggies should be emphasized to keep you healthy and avoid all sugary foods in your diet

Cold Buster IV

Packed with Vitamin C and minerals that will give your immune system the strength it needs to avoid getting sick all together!
This March our Cold Buster IV is on feature once again to support Vancouver, one drip at a time.