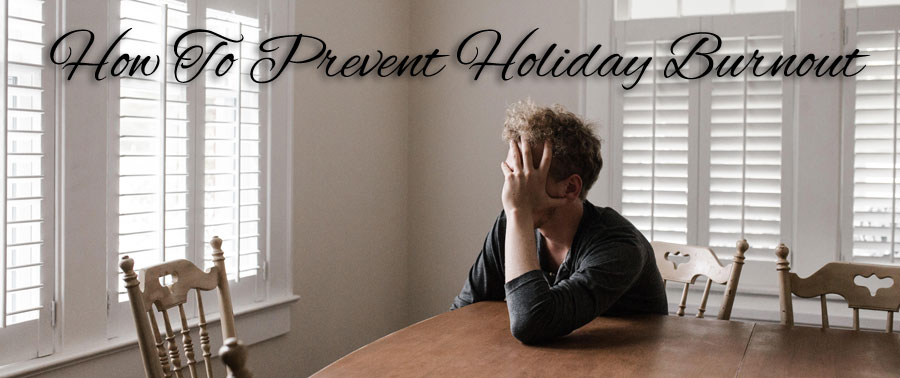 'Tis the season for long lists to tackle and social events that fill our calendars. With the holiday season piling onto our already busy lives, many of us are left feeling exhausted and burnt out.
There are a few important strategies you can use to protect yourself from burnout…IV Therapy included!
When the demands of our lives exceed our capacity and we don't take proper care of ourselves, we are bound to burnout. Maybe the demands in your life come from your work responsibilities – big projects, long hours or travel unending. Perhaps you find the demands in your personal life excessive – caregiving to children or parents, relationship turmoil or big changes at home. Or for some of us the demands from professional and personal life add up and it's frankly too much to bear. When stress is already high, the holiday season can be the last straw. If this sounds familiar, then you may be at risk for burnout.
How do you know if you are on the way to burnout?
When we suffer from burnout all aspects of our physical and mental health can start to change. Many of us will experience more physical pain such as headaches and muscle soreness. Sometimes our mental health will begin to collapse due to an increase of anxiety or depression and feeling like we are totally overwhelmed. Often times restful sleep is impossible, and we are chronically tired.
If the above sounds familiar, it is important to start to address the issue immediately. Follow these strategies to protect yourself from burnout:
Say No – Begin by saying no to some daily demands and taking tasks off of your list. Reach out to colleagues, friends and family for help with your responsibilities.
Rest, rest, rest – Be sure to get plenty of rest!  One strategy is to schedule your rest so there is enough time to truly relax. This may be a nap when you are tired, an early bedtime, daily meditation or gentle exercise.  Just remember to prioritize this time to protect yourself from burnout.
Nutritious Food – Be sure you are feeding yourself a healthy diet. Avoid extremes of diet during times of burnout and focus on whole plant foods that are nutrient-dense and full of anti-oxidants. Foods like leafy greens, root vegetables and dark berries are great choices during stressful times.
IV therapy – An IV specific for burnout has high doses of B vitamins to support energy, Vitamin C to reduce the risk of illness and certain minerals to promote calmness.
During times of burnout, we are like a revving engine – lots of gas is needed but we don't go very far. The best way to support your body during times of stress is by receiving IV vitamin therapy. These nutrients will help to support all of your body's systems (brain, immune and musculoskeletal systems alike) and allow you to meet your life's demands without total physical collapse.
— Dr. Erica Kubanek, ND
To book an appointment for an IV visit our website at theiv.ca or give us a call at 604-974-8999