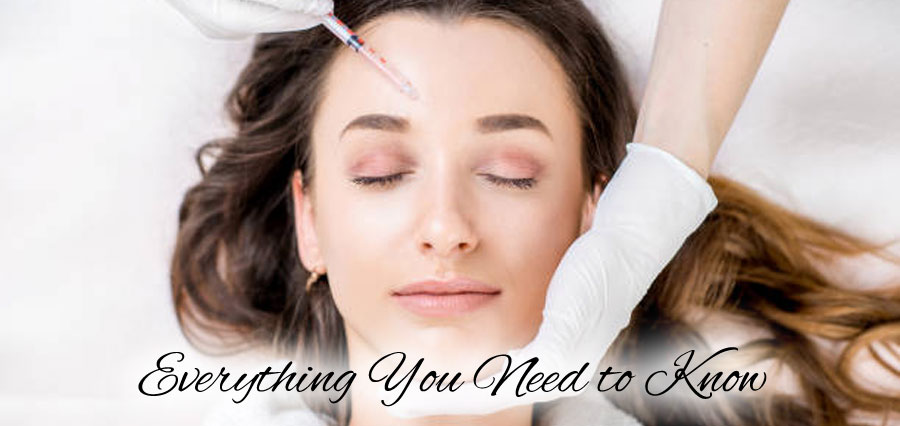 The anti-aging industry of aesthetics has grown drastically since the first FDA approved collagen-based bovine filler used in 1981. It took more than 20 years for the approval of a hyaluronic acid HA filler, that we now use today to come onto the market. Botox paved the way for neuromodulators when it was approved by Health Canada in 2001 for cosmetic and therapeutic uses. Today these treatments are safer and more accessible to the general public.
In fact, I can almost guarantee more people you know than you would suspect get aesthetic treatments done.
The difference now being that many physicians take a natural approach, meaning patients don't walk out of the office with that plastic frozen face effect we were once used to seeing and commonly think of when we hear the term Botox and or filler.
Who can perform aesthetic treatments?
Naturopathic physicians practicing in BC can become certified in aesthetic and therapeutic treatments with Botox/neuromodulators alike and dermal fillers. In terms of naturopathic medicine, each province in Canada has a different scope of practice that determines what we may become licensed to perform. Medical doctors may also be certified in the use of neuromodulators and dermal fillers. Dentists too offer neuromodulator treatments. Nurse injectors in BC may only inject under the license of a medical doctor, not a naturopathic physician.
Who gets aesthetic treatments?
As previously mentioned, many people are getting aesthetic treatments. People in the following categories should not seek treatment as these are the general contraindications:
Pregnancy and breastfeeding as it is unethical to conduct trials using pregnant women
Treatments over local skin infections or certain skin conditions
Allergies or hypersensitivity reactions to the products
Those with conditions affecting the immune system or an autoimmune disorder especially effecting the neurologic or neuromuscular systems including rheumatoid arthritis, multiple sclerosis and Amyotrophic Lateral Sclerosis ALS.
If you are currently receiving steroid treatments or have previously been treated using permanent fillers/implants in the same area and those with unrealistic expectations of treatment.
What is Botox and how does it work?
Botox/Xeomin Cosmetic and Dysport are all neuromodulators. Neuromodulators are purified natural proteins that relax wrinkle-causing muscles creating a smooth skin appearance. The protein is derived from the bacterium Clostridium Botulinum and works by blocking the communication and messaging from the nerve to the muscle resulting in a decreased muscle contraction.
Most commonly Botox treatments will be done on the top half of the face. Think forehead, frown (11's) and crow's feet lines.
What are dermal fillers?
Todays' dermal fillers are made from hyaluronic acid HA and lidocaine for anaesthetic purposes during the injection. There are many different types and brands of HA fillers available. Hyaluronic Acid in the body gives volume and shape to tissues. Think of cubby baby cheeks – those are full of HA that over the natural aging process becomes metabolized and we experience a loss of volume. HA acts as a lubricant in the body and is found in many different tissue types.
It's a hydrophilic molecule meaning that it may hold up to 1000x its' weight in water. This is why it's so important to stay hydrated after your treatment for best results.
Is there a treatment downtime?
With both Botox and fillers there is no required downtime. The procedures are fast, safe and effective without being overly invasive. Using fillers, results are visible immediately post-treatment. Botox takes approximately 7-14 days until the full effect has "kicked in." Aside from the day of post-treatment instructions one may carry on as usual.
How long does the treatment last?
Botox treatments last on average for 3-4 months regardless of the treatment area.
Dermal fillers last different lengths of time given that certain areas of the face move more than others. Tissues that move more like our lips have a higher rate of metabolizing the filler than the tear trough area because that tissue doesn't move nearly as much as our mouth. Lip treatments for example can last up to 4 months, a tear trough treatment can last +1 years. Of course, these are general rules and individual lifestyle factors contribute to treatment longevity.
Is it painful?
No, in general, these procedures are not overly uncomfortable. The needles used are extremely tiny and the professional performing the procedure can do many things to limit the discomfort like using ice or a topical numbing cream. For intense pain that lasts after the treatment, it's important to follow up with the injector to ensure there isn't a more serious problem. This is unlucky however it can happen.
What are the side effects?
The main and most common side effects someone will experience with Botox or fillers are generally mild and pass relatively quickly. Each treatment involves multiple needle pokes, because of this, bruising is likely to be the most common side effect experienced. For a lip filler treatment, it's common to experience swelling the following day. Those who like the effect with the swelling might require more product to maintain that desired look. Some people may experience a headache after Botox, but keep in mind Botox can also be used therapeutically to treat migraines. Allergy and or other serious but much less common side effects can occur. It's important to consult and follow up with your practitioner if you experience adverse symptoms beyond mild swelling or bruising and feel as though something isn't right.
Is it permanent?
No, as previously mentioned neither of these treatments are permanent. However, once the Botox product had been injected there is no reversing it for the duration of action. It will be there for 3-4 months. Fillers CAN be dissolved and removed if needed using the enzyme hyaluronidase to break down the product. This is the same enzyme that we naturally have which breaks down our own HA. If the product was placed incorrectly or there is too much for your liking, there is always the possibility to remove parts of it.
For more questions and/or concerns regarding aesthetic treatments feel free to book for a complimentary skin consultation with one of our skilled practitioners.
— Dr. Kaylee Driedger, ND
To book an appointment with Dr. Kaylee Driedger, ND, visit our website at theiv.ca or give us a call at 604-974-8999