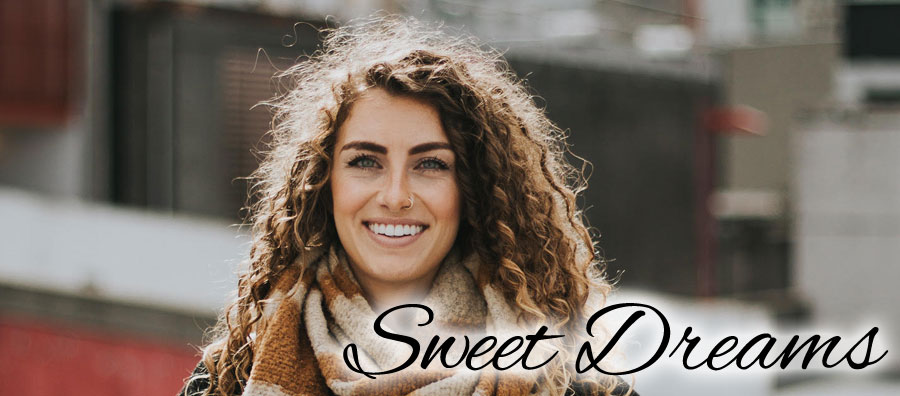 Are you finding it hard to overcome your cold/flu this time of year? Are you wondering why you just can't seem to shed those unwanted pounds even amongst exercise and a good diet? Are you struggling to make it through the day because you just don't have enough energy?
If your answer is yes to any of these questions, then this blog is for you!
This year's cold and flu season bug has already hit many of us with a bang, myself included. Protecting our immune system and preserving our health through the holidays should be our top priority and SLEEP is at the foundation of success when it comes to kicking those stubborn ailments. Sleep disturbance can occur in multiple ways, but most commonly includes trouble falling asleep and trouble staying asleep. This wreaks havoc on our bodies and impairs the way our bodies function throughout the day.
What is good sleep?
Good sleep means that we are going to bed and waking up at a regular time each day, with minimal disruption. Following a strict bedtime routine helps our overall sleep hygiene and is extremely important in mitigating those nightly disruptions. Some things to consider when planning your sleep routine should include not using your electronics in the bedroom and creating a dark and quiet environment with blackout blinds, sleep masks, and earplugs if necessary. These simple steps can help your body recover from the day, regulate your immune system, control your appetite and combat anxiety and nervous system irregularities in preparation of the day to follow.
How much sleep is enough?
Even though 8 hours of sleep per night may seem like somewhat of a folklore, it truly is the minimum magic number required for bodily replenishment. Despite this, many of us continue to function on 6 hours or less and think that making up for lost hours on the weekend is a suitable remedy. Though a nice long sleep in on a Saturday may feel nice, our bodies simply cannot operate efficiently on this pattern and extensive data has shown that, in this scenario, the body struggles to naturally provide preventative and recovery measures.
Ignoring your sickness or chronic fatigue by pushing through it to maintain your busy schedule and skipping those sick days to impress your boss is only compounding the problem.
Consistent deep restful sleep alongside nutritious food and adequate hydration lay the groundwork for a speedy recovery and a healthy, focused future. The bottom line is, we'll all be better hero's if we get 8 hours of sleep every night!
What is keeping you up at night?
Have you ever considered that it may be your mind that cannot shut off when you get into bed and not the streetlights and sirens outside of your bedroom window that keep you awake? For many, cortisol, our stress response hormone, can be responsible for delayed sleep onset. This means the nervous system is in overdrive and we are trying to go to sleep in a sympathetic state of fight or flight, as opposed to the parasympathetic state of rest and recovery that is conducive to a strong sleep.
Rather simple solutions like drinking a nervine calming tea (chamomile or lemon balm), taking a warm bath or shower, adding certain essential oils to your bedroom diffuser (lavender) and meditating before bed can all go a long way in relaxing our bodies and ultimately improving our sleep hygiene.
For some of us, we can be so exhausted from the day that we fall right to sleep, only to wake up a few hours later tossing and turning. One common reason for this is poor blood sugar regulation – becoming hypoglycaemic as our body fasts over a long duration without food. In this scenario, cortisol is being released in an attempt to balance our blood sugar levels resulting in a swing from parasympathetic to sympathetic bodily states and thus waking us up like clockwork every night.
Light protein snacks before bed are an excellent way to mitigate the effects of hypoglycaemia.
The amount of protein found in a small handful of almonds and various nut butters can be just enough to stabilize our blood-sugar levels throughout the entire night, helping to maintain that deep sleep you so desire.
In closing, slowing down and taking the time to rest allows the body to get back into homeostasis and create the balance we need to feel energized. When life gets busy, we have a tendency to eat on the run and drink multiple coffees a day to compensate for our lack of energy. It is a viscous cycle that predisposes the body to future long term and potentially chronic health conditions. If you are having trouble sleeping and counting sheep isn't cutting it anymore, book in for a naturopathic intake. I would be thrilled to help you find the missing pieces to the sleep puzzle that is preventing you from having a great sleep that your body not only needs, but also deserves!
— Dr. Kaylee Driedger, ND
To book a naturopathic visit with Dr. Kaylee Driedger, ND, visit our website at theiv.ca or call us at 604-974-8999.