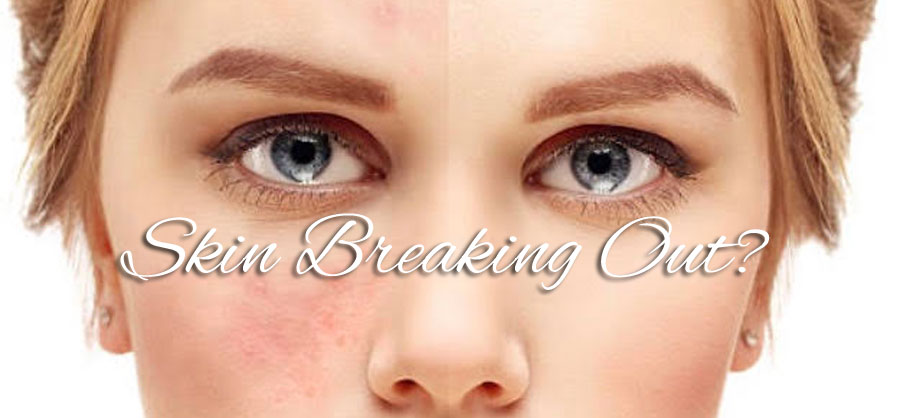 3 Signs That It's Hormonal Acne
If you find yourself struggling with acne and you can't seem to figure out why it's happening, just know you are not alone. Many adults suffer from skin breakouts and often it is your hormones that are the culprit.
So how can you tell that your hormones are to blame for those annoying red bumps?
Your Menstrual Cycle – Most women with hormonal acne experience skin breakouts 1 week before their period is due. Some women can have their skin affect all the way from ovulation until their period…a whole 2 weeks before menstruation occurs. This can be half the month!
Your acne is concentrated around your jaw-line – In Chinese medicine, your chin and jaw-line represent your reproductive system. This traditional view matches with what I see clinically as most of my patients who struggle with hormonal acne have spots concentrated around the chin and jaw-line.
Your breakouts are deep and can be painful – More often than not, hormonal acne will be cystic. This means the spots are fluid filled and are so deep there is no relief in trying to "pop" the pimple. This, in fact, will often make things worse. Women with PCOS – Polycystic Ovarian Syndrome – will experience cystic acne.

So…is your acne sounding like it is based on imbalanced hormones? Although everyone's acne has its own root cause, hormones will most likely be involved in some way. Your skin is your largest organ and it is a reflection of what is going on inside your body. Acne is a sign there are processes within your body that need a little help.

What can you do to support your body?


Supplement with Omega 3's – Omega 3's have been shown to regulate oil production, boost hydration in the skin, and prevent acne. Add a little flax or fish oil to your daily smoothie, and watch your skin transform.
Take a probiotic – a healthy gut is key to glowing skin. If you've been dealing with breakouts for a while now, taking a look at your gut may be the answer to your problems.
Talk to a naturopathic doctor – as an ND, we act as detectives to help figure out what the causes are behind your skin issues. During your initial visit, you will be offered a personalized health plan that will match your health goals so that you can feel your best and get one step closer to clear, glowing skin.
–Dr. Kay Wong, ND
To book an initial visit with Dr. Kay Wong, ND, visit our website at theiv.ca or call us at 604-974-8999.