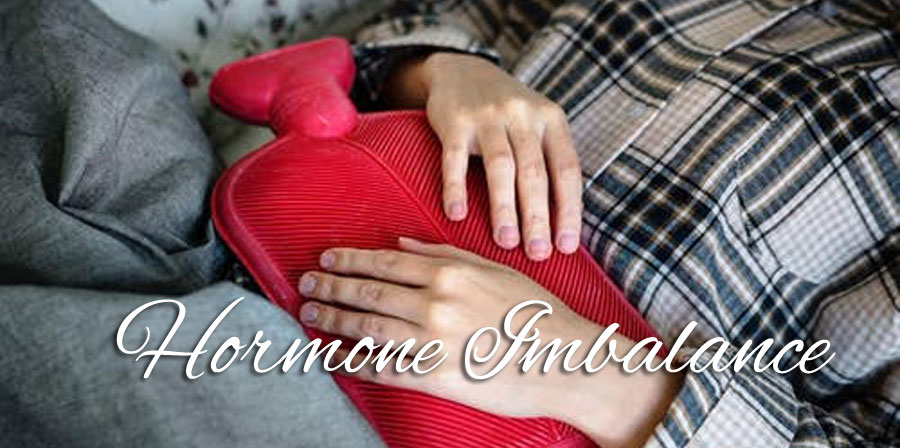 Do you find yourself struggling to fall asleep at night? Or are you constantly tired even when you have gotten 8 hours of sleep?
Extreme exhaustion and insomnia are only two signs that your hormones may be out of whack.
So what other symptoms are popping up that tells us your hormones aren't happy?
Below are 6 common signs I see in my practice when it comes to hormone imbalance:
Period Irregularities & PMS – Does your period come on with a vengeance? Or do you find yourself having to guess when your next period will arrive? These could be signs that you have an excess of estrogen built up in your body or your diet may be deficient in essential building blocks for hormone synthesis. Whether your body is having a difficult ridding itself of estrogen or you simply aren't absorbing the nutrients your body needs, the result is the same – PMS and painful, irregular periods. Since the gut is responsible for nutrient absorption and the liver works to rid the body of old estrogen, supporting these systems is important.
Excessive Sweating and Night Sweats – It can be extremely embarrassing to sweat uncontrollably when you're not exerting yourself in a physical manner. Excessive sweating and night sweats is often associated with an imbalance in the thyroid gland or may be a symptom of menopause. Regardless of your age, the right diet, lifestyle shifts as well as certain supplements and medications can support your body to limit this issue.
Acne That Gets Worse Around Your Time of the Month – Breakouts around your period may be caused by excess testosterone and blood sugar imbalances, especially when they happen around the chin and jawline. Testing the sex hormones can give important clues to what may be causing your breakouts and how to treat them.
Low Sex Drive – Have you lost your desire? Or do you find yourself under a high level of stress? When the body perceives stress it pumps out the steroid hormone called cortisol. All of the steroid hormones, including the sex hormones, are made of the same building blocks. When the body is constantly stressed, it uses up these essential building blocks for cortisol production. It doesn't make sense to prioritize reproduction when the body thinks it's under threat, which often results in a low sex drive.
Insomnia & Extreme Fatigue – With a demanding schedule and technology at your fingertips, you may find yourself not prioritizing daily sleep habits. But did you know that hormone imbalance can also be one of the key factors in poor quality of sleep? This is especially true for women going through menopause. The hormone progesterone has a very calming effect, and as women's hormones naturally decline with age, progesterone begins to fall and a good night's sleep can be hard to come by. Another factor that may be contributing to your sleep issues is the lack of communication between your brain and adrenal glands. Often associated with high stress, adrenal dysregulation is a hormonal condition involving the stress hormone cortisol. Early into this condition, cortisol is elevated beyond normal, and as you continue to run yourself down, your cortisol levels can drastically drop. This can result in insomnia and extreme fatigue.
Pigmentation on Your Skin – Have you noticed patches on your skin that are darker than the rest, particularly across your cheeks, nose or forehead? This pigmentation could be a condition called melasma which is often associated with excess estrogen. You can work to rid your body of excess estrogen by supporting your gut health, increasing your fibre, lowering your stress levels, and of course, paying attention to what you put on your skin.
If you find yourself with any of the above symptoms, you may be dealing with hormone imbalance.
How can a naturopathic doctor support you?
There are many tools that we can use to gently bring the body back into a state of balance. Our team at The IV Health Centre will go through a complete intake with you, covering your health history and current concerns. After the intake, we may recommend standard blood tests or other specialized labs to help put the pieces of the puzzle together. You will be given a personalized plan including nutrition, herbs, supplements, and medications when necessary, and even acupuncture, depending on your needs. Naturopathic Doctors take the time to listen to your concerns and truly individualize your health plan.
–Dr. Nicola Bennett, ND
To book an initial visit with Dr. Nicola Bennett, ND visit our website at theiv.ca or call us at 604-974-8999