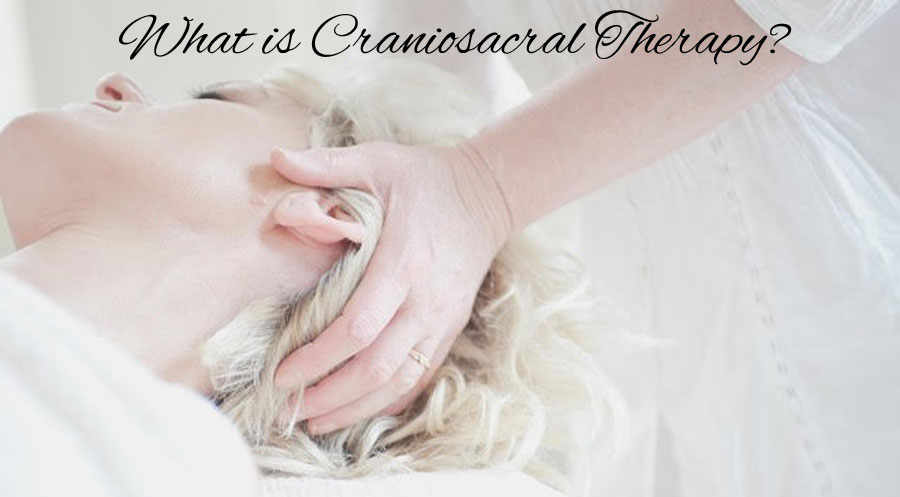 Are you recovering from a recent injury, struggling with headaches, jaw discomfort, chronic pain, or emotional stress? Have you heard about the benefits of craniosacral therapy and are interested in learning more? If so, keep reading . . . . .
What is the craniosacral system?
The craniosacral system consists of a fluid called cerebrospinal fluid and dural tissue that surround and protect the brain and spinal cord. This system extends from the bones of the cranium (skull, face and mouth) down the spine to the sacrum (tailbone) area. The main function of the craniosacral system is to maintain the health and vitality of the central nervous system, which has a powerful influence over vital functions within the body. This system affects every essential component of your body including organ functions, thought and emotional patterns, as well as movement and coordination, just to name a few.
What is craniosacral therapy?
Craniosacral therapy (CST) is a gentle touch technique, which enhances the flow of fluid around your spine and brain. Improved flow of this fluid provides the body with nutrients to restore balance within itself, enhancing our bodies' self-healing abilities. It also calms the nervous system that controls our stress responses, releasing tension and creating a sense of peaceful relaxation.
What does a craniosacral session feel like and who can benefit from it?
This is a non-invasive therapy – it is typically relaxing and suitable for clients of all ages. As it has an effect on your brain and nervous system, it is a very effective treatment for complaints involving traumas of the head and/or body, emotional or stress-related disorders, and digestive and endocrine imbalances. It can also be used as a preventative technique to enhance your body's overall functioning.
While working as an RMT over the years, I have seen many of my clients with various complaints benefit greatly from craniosacral therapy. If you're interested in trying it out as a way to heal your pain, I look forward to supporting you on your path to optimal health and wellness!
–Marly Hill, RMT
To book a RMT session with Marly, please visit our website at theiv.ca or call us at 604-974-8999