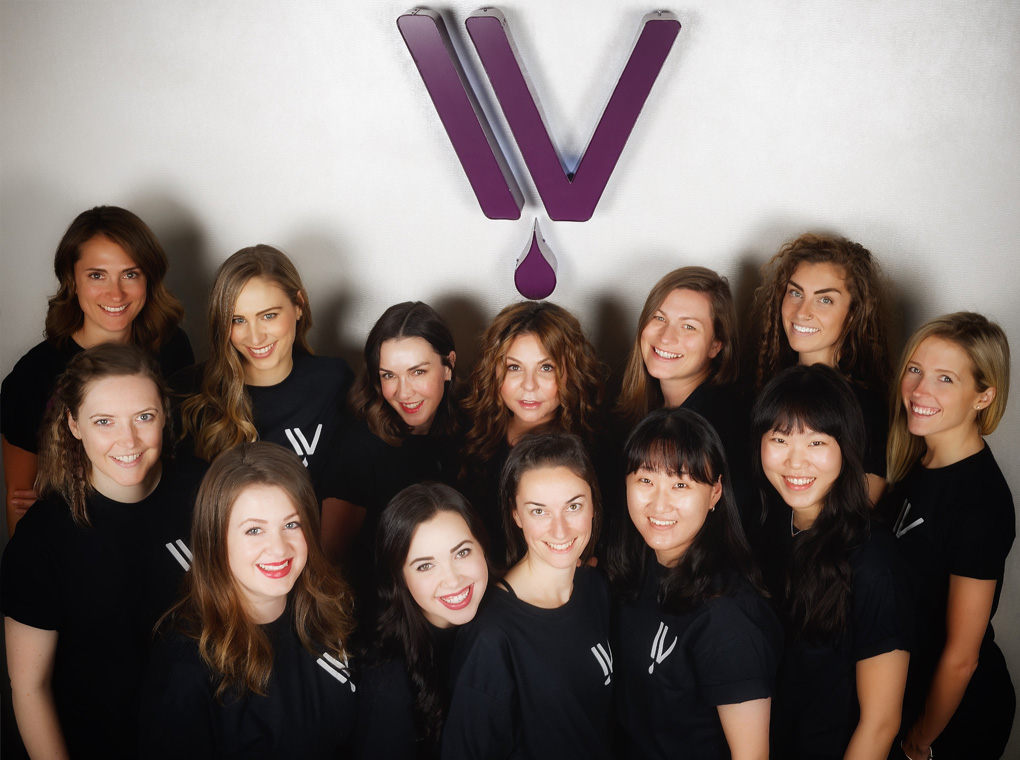 Here at the IV health centre our dedicated team of health care professionals are committed to providing all of our patients with the best possible health care. The IV team is comprised of licensed and regulated health professionals who together represent over 25 years of education, training and private practice.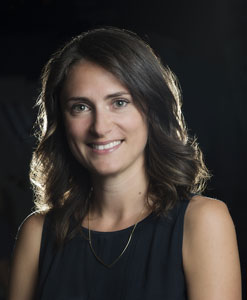 Dr. Brett Simpson,
Naturopathic Physician
Dr. Brett Simpson appreciates the hard work it takes to afford living in a city like Vancouver, and enjoys supporting her patients in making the most of their busy lifestyles. She works with her patients to establish health goals that will improve energy and optimize adaptation to stress, in order to better take on personal and professional goals. Brett is dedicated to getting to know her patients and understanding their state of health, which enables her to tailor health plans for each individual's unique lifestyle. She works with her patients to optimize nutrition, balance hormones, improve immune function, and address mental and emotional stress. Dr. Simpson creates treatment plans that are sustainable, and support her patients in achieving their goals, and making the most of their lives in this beautiful city.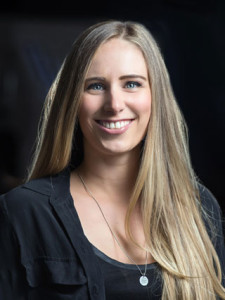 Dr. Nicola Bennett,
Naturopathic Physician
Dr. Nicola is a Naturopathic Doctor and yoga teacher living and thriving in beautiful Vancouver, BC. Her interest in the human body and its movement brought her to UBC where she completed her Bachelor's Degree in Kinesiology and Health Science. Although Nicola had always wanted to be a doctor, she realized along the way that the conventional medical system was not for her. Yoga was the key that unlocked the door to a whole new world of Eastern philosophy and healing traditions, and she soon realized there were more paths to good health than those offered by western medicine. Nicola decided to pursue another four years of school at the Boucher Institute of Naturopathic Medicine where she became a Naturopathic Doctor. Her special areas of interest include women's health, physical medicine, and medical aesthetics. She especially enjoys treating fatigue, thyroid and hormonal imbalances, menstrual irregularities and menopause. She also has a passion for treating sports and other pain related injuries. Dr. Nicola is certified in IV therapy, acupuncture, cosmetic botulism toxin, dermal fillers, and holds prescriptive authority in BC.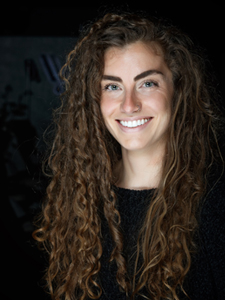 Dr. Kaylee Driedger,
Naturopathic Physician
Dr. Kaylee Driedger is a board certified Naturopathic Physician living in Squamish BC where she takes full advantage of all the outdoor activities and landscapes right outside her doorstep. With a background in Kinesiology her passion for sports medicine and rehabilitation grew stronger while working in a Physiotherapy Clinic. During this time she developed a deeper understanding and appreciation for the human body which led her to pursue a career in Naturopathic Medicine. Her clinical focus now includes; advanced injection techniques like prolotherapy for physical pain and joint injuries, IV therapy, digestive disorders and hormonal imbalances & cosmetic medicine. Dr. Kaylee sees the tremendous value in hands on medicine and she looks forward to working with you to achieve your health and wellness goals!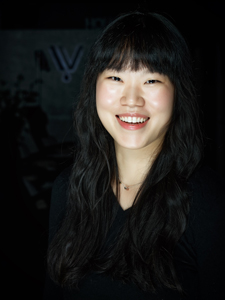 Dr. Kay Wong,
Naturopathic Physician
Dr. Kay is a Naturopathic Doctor with a focus in digestion, hormones, and skin health. Prior to pursuing a career in naturopathic medicine, Dr. Kay earned a Bachelor of Science in Nutritional Sciences at the University of British Columbia. She finds that nutrition, when included in treatment through diet modification or IV therapy, can result in vast improvement for the patient. Other treatments and assessments that Dr. Kay offers incorporate diagnostic tests, physical exams (including paps and breast exams), herbal medicine, acupuncture, chelation, and spinal adjustments. Dr. Kay also has a very special interest in women's health. She recognizes that a woman's biology and healthcare needs are unique. She strongly believes that women should have a supportive health care team that empowers them to feel their best. Conditions treated include irritable bowel syndrome (IBS), food sensitivities, menstrual cramps or irregularities, urinary and yeast infections, thyroid conditions, acne, and eczema. She is licensed to prescribe pharmaceutical medication and uses the advantages of modern medicine while prioritizing natural approaches when possible. Dr. Kay understands that getting to a place of wellness can be complicated and frustrating and therefore she offers a safe space where you are heard and cared for. Dr. Kay is here to help simplify and guide you through your journey to health.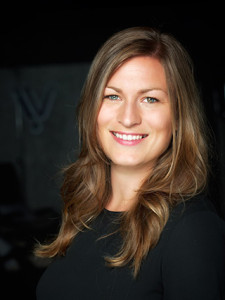 Dr. Erica Kubanek,
Naturopathic Physician
Dr. Erica Kubanek is an experienced naturopathic doctor who has been using advanced intravenous nutrient therapies since 2012. She loves providing patients with safe and effective natural options to improve their wellbeing and elevate their daily lives. Before training to become a doctor Erica was doing her Masters in Medical Genetics at the U of A, Edmonton. She wasn't happy being a research scientist so when she learned about Naturopathic Medicine she enrolled in the program in the Naturopathic Medicine Program in BC. Early on in practice, Erica found that her patients were struggling with a variety of health concerns of which many can be traced back to their digestion and absorption of nutrients. That led to her interest in treating digestive disorders and IV nutrient therapy. Now you can find her supervising naturopathic medical students, practicing naturopathic medicine and always on the hunt to learn more about natural medicine and how to best serve the patients that are seeking health and wellness.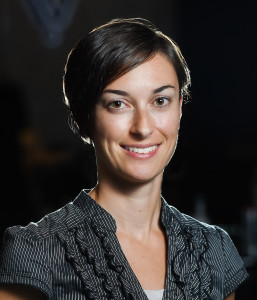 Dr. Julie Cahill,
Naturopathic Physician – IV Doctor
Everyone has the potential to feel better and be better now! Dr. Julie's here to help you get there. Dr. Julie is a Naturopathic Doctor in Vancouver. Utilizing comprehensive health history, clinical presentation and functional lab testing her goal is to determine the root cause of health concerns. Her focus is to provide individualized attainable natural solutions for sustainable vibrant health.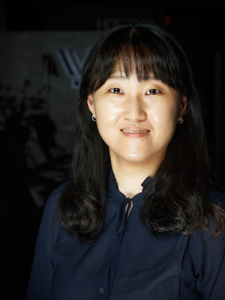 Dr. Soo Ji,
Naturopathic Physician – IV Doctor
Dr. Soohyeon Ji is a Naturopathic Doctor who is dedicated to providing quality health care through a holistic approach. She believes that there are many factors, that combined together, can impact the health of an individual. With this belief, Dr. Soo focuses on each patient's overall health status and provides up-to-date treatment options and plans to better assist her patients. Dr. Soo currently maintains a general family practice with a special focus on pain management, mood and sleep disorders, immune health and women's health. Dr. Soo believes that with a proper treatment plan and commitment, everyone can achieve optimal health and wellness.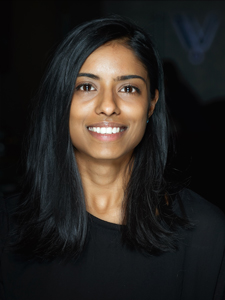 Dr. Ashley Damm,
Naturopathic Physician – IV Doctor
Dr. Ashley is a Naturopathic Doctor in her hometown, Vancouver BC. She loves the intricacies of the human body and strives to understand the root cause of symptom patterns to develop an individualized health plan. Dr. Ashley's goals are to educate and empower her patients to make informed decisions about their health. Dr. Ashley is well known for her personal and caring approach and for her ability to listen to patients concerns. These skills allow her to connect with her patients, understand their specific needs and create a treatment plan that assists them in achieving their wellness goals!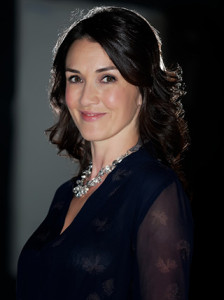 Sarah McGuire,
Registered Acupuncturist
Sarah McGuire, R.Ac., knows that the free movement of qi (energy) is vital to good health. Her belief is that treating the root cause of pain or illness is the key to better health. With blockages removed and balance restored, one sees renewed possibility, leading us toward our true potential. Sarah's clients experience a compassionate and effective treatment which utilizes traditional acupuncture, electro-acupuncture, five element acupuncture, acutonics, biopuncture, tuina and cupping.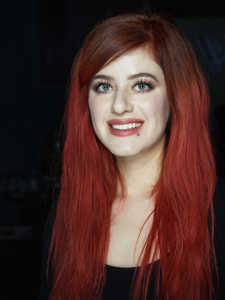 Marly Hill,
Registered Massage Therapist
Marly began her journey as a massage therapist in 2008 and has been expanding her knowledge and experience in her practice ever since. From a very young age Marly has had an interest in the healing arts and today her passion is helping clients gain a better understanding of their own bodies. Over the years, she has gained vast knowledge and experience working alongside Psychologists who treat clients struggling with stress-related physical and emotional disorders such as PTSD, anxiety, depression and chronic pain. Marly continues to upgrade her abilities by expanding her knowledge and skills through various continuing education courses related to massage therapy, allowing her to treat clients with diverse health complaints. Marly utilizes all of her skills to create a unique treatment plan for each client that comes her way!
<!–Google Maps JavaScript API –>